0 Beyonce' and Mary J. Blige Summer Tour Tickets Top the Charts
by

Kingsley H. Smith

06/14/2007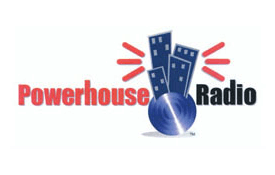 It's a high roller payday for Beyonce' and Mary J. Blige as their Summer tours get ready to cash in on fans who can't get enough of these charming ladies.
My eyes almost popped out of my head when I peeped the prices for Beyonce's Saturday, August 11th, 2007 performance at the Trump Taj Mahal Arena in Atlantic City, NJ: $195.75, $165.75, and $95.75 at the low end.
Mary J. Blige, at the Borgata on Saturday, July 28th, also in A.C., isn't much better: $135.00, $115.00, and $95.00.
These prices are out of control! What happened to reasonably priced live entertainment from these headline performers?
Not that long ago, I went to see Patti Labelle at the Trump Taj Mahal Arena in Atlantic City, and the cost of the top ticket was about 1/5th of today's prices.
What has happened to drive prices up almost 500%?
There are a lot of legitimate reasons, but greed plays a large part in the process as our pockets continue to be picked.
Last Summer, (2006), when Madonna tickets were going for around $300 each, people did a double take. Let's face it, at the time, Madonna wasn't burning up the charts to command such a premium.
It's time to get real. Beyonce', Mary J. Blige, and other acts are pricing their non-affluent fans out of the market to attend live concerts.
The cost factor difference between a music download for .99 cents, a CD for $20, and a $200 concert ticket is mind boggling.
Concert ticket prices reflect a growing cultural divide between the bling crowd who can afford the luxury, and working class people who deserve a better break at seeing these acts perform live (who they helped make famous).
If you've got the cash, tickets for Beyonce's August 11th show in Atlantic City go on sale this Saturday, June 16th, at 12 noon.
Another option is to pray that you score free tickets from a radio station promotion. Now that will be just like hitting the lottery!