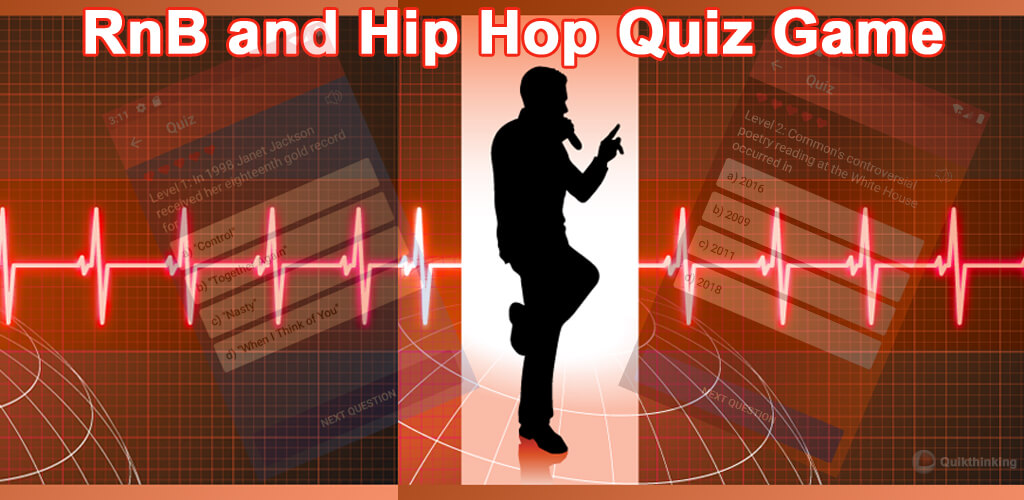 R&B and Hip Hop Quiz Game App


R&B Music Quiz Soul has become R&B and Hip Hop Quiz Game. The app is now divided into a series of separate R&B levels 1- 12, and Hip Hop levels 13 - 24. We are in the process of updating all of the versions of the app. The new version is now available on Google Play and Amazon for Android.
Until all versions are updated, you can still enjoy the stand-alone R&B Music Quiz Soul for iOS in the App store.


R&B and Hip Hop Music Quiz Game for Android is a fun filled trivia game walk through history designed for casual music lovers. You don't have to be an expert to answer these multiple choice questions.




Every decade of the R&B classic soul era is included. If you listened to the radio, or hear these songs now streaming online, these trivia questions about the music, artists, producers, and writers will take you back to the days of good times and pleasant memories.


Using R&B Music Quiz Soul could not be easier. Tap multiple choice, picture, or "right or wrong" question types in iPhone to play (iPhone version). Start the app and select from 24 levels for multiple choice questions to appear in Android.


All questions appear randomly except for the picture quiz in the iPhone version, so there is no predictable sequence.


These questions were written by a classic soul R&B – pop music expert with heavy radio experience who played these songs for many years. He's also a permanent member of our app design team.


Challenge your memory while updating your knowledge with this fun quiz.



"Great quizzes on R&B history as well as soul! Questions about B.B. King and other legends spring up immediately as you first open the app.
A great way to brush up on music knowledge to impress someone with!"
theblogsage