2 50 Years of Motown Video
by

Kingsley H. Smith

03/31/2008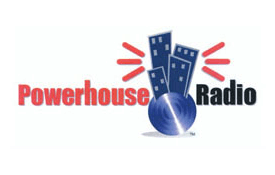 Berry Gordy received an $800 loan on January 12, 1959, and used the proceeds to create "Hitsville, USA - The Sound of Young America," better known as Motown Records.
Since a picture is worth a thousand words, we've pulled out all the stops to create an entertaining new video tribute from PowerhouseRadio.com: "50 Years of Motown."
Right away, you'll see "the 5 Motown families" represented on the revolving wheels of steel.
All of the images were pulled from my personal archive of recordings and Motown memorabilia. It's amazing the number of artists who have passed through Berry Gordy's empire.
Turn on your computer's sound and enjoy the 3 mintue 21 second video production. Leave a comment and tell me who I've missed. Two suspects are quite obvious!
Congratulations from PowerhouseRadio.com to the amazing artists who have shared their classic soul as part of "50 Years of Motown."