0 A Relaxing Romantic Return for the Whispers
by

Kingsley H. Smith

09/21/2006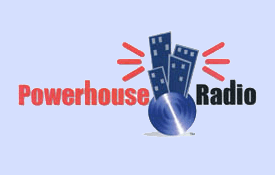 F
ans all over the world are applauding the Whispers, "For Your Ears Only," their first new CD release in nine years.
Sample the songs, and you'll hear the velvety smooth Whispers - very reminiscent of their best all-time classic R&B.
These guys conduct a master class in "harmony school" by singing up a gentle "quiet storm." After listening to the tracks, I give "For Your Ears Only" two thumbs up.
"Love Won't Let Me Wait," the Major Harris hit, gets a fresh uptempo face lift.
Diving into the CD, you discover that the beckoning ballads deliver. The medium-tempo tracks are right on target, and the fourteen songs work together to form a very satisfying collection.
This new CD is far from just nostalgia. Teena Marie, Ali Ollie Woodson, Robert Brookins, Grady Wilkins, and Nicholas Caldwell (of the Whispers) contribute some great new songs to showcase the emotional intimacy of the group.
I've seen the Whispers several different times, and have never been disappointed with their well tuned voices or their lively polished showmanship.
Classic soul lovers haven't forgotten the Whispers either. Fan reviews of the new "For Your Ears Only" are unanimously positive.
Between 1969 - 1997, The Whispers had 49 R&B chart hits, including "Olivia," "Lady," and "Rock Steady."
The Los Angeles, California group continues to tour and perform.
Check out the official Solar Records Whispers biography at PowerhouseRadio.com.
Take note of the most recent Whispers biography, including some great group photographs, at the official Whispers web site.