0 The New Electronic Frontier for Classic Soul
by

Kingsley H. Smith

09/26/2006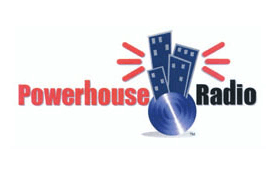 Take a look at the new music releases, and you'll find lots of old friends attempting to re-enter the spotlight.
According to the RIAA, (Recording Industry Association of America), these were the top five genres (in order) based on shipments from record companies:
1996:
Rock
Country
Pop
R&B/Urban
Rap/Hip Hop
2005:
Rock
Rap/Hip Hop
Country
R&B/Urban
Pop
Overall during the past 10 years, the top five genres remain the same. R&B/Urban hangs in at number 4. Rap/Hip Hop is the biggest gainer - but there's more behind the numbers.
In 1996, RIAA research of record buyers concluded that 15-19 year olds represented the largest segment, 17.2 percent. 45 year olds and above represented 15.1 percent of the buyers.
Fast forward to 2005. 15-19 year olds have dropped to 11.9%, while 45+ is now the largest buying segment, commanding 25.5% of the market. 20-24 year olds are in 2nd place, with only 12.7%.
How we obtain music reflects another interesting change... 1996:
Record Store: 49.9%
Record Club: 14.3%
Internet: (not applicable)
Digital Download (not applicable)
Concert (not applicable)
2006:
Record Store: 39.4%
Record Club: 8.5%
Internet: 8.2%
Digital Download: 6.0%
Concert: 2.7%
The RIAA numbers show that the gender split between men and women has remained even, about 50 - 50, since 1996. In 2005, it was 48.2% female, and 51.8% male.
So when you read about new releases from Lionel Richie, Janet Jackson, Smokey Robinson, Sam Moore (of Sam & Dave fame), The Whispers, and countless others, the numbers back up the fact that the market for these artists is still very strong.
Classic Soul is still in the game. Though not the focus of this article, jazz and classical genres have taken the biggest hit over the past 10 years, each losing about 35% of market share with music buyers.
Not even considering online radio, in 2005, 14% of music consumers purchased music through the Web.
As more music fans become comfortable with commerce in an iTunes world, look for more legacy artists to take advantage of electronic distribution opportunities direct to you and me.