0 Ann Peebles - Brand New Classics
by

Kingsley H. Smith

06/22/2006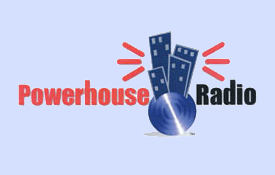 One of my favorite ladies from the "school of Southern soul," Ann Peebles, is about to release her first album in over a decade.
In a biography about the St. Louis, Missouri native, Christine Ohlman and Ron Wynn write that Ann Peebles "was the queen of Willie Mitchell's Memphis based Hi Records roster during the 1970's, when Al Green was its undisputed king."
Her masterpiece, "I Can't Stand the Rain," has been covered by everyone from Tina Turner on one end of the spectrum to a version by Larry Graham's Graham Central Station on the other end.
Peebles original of "Rain" was one of the favorite songs of the late Beatle John Lennon.
Track Records, based in the UK, is releasing Ann's "Brand New Classics" on June 12, 2006.
In summarizing Peebles brilliant career, Track Records says "She co-wrote a generous share of her own material with husband Don Bryant, and while she cut plenty of love and heartbreak tunes, her persona was built on the grit and resilient strength she displayed on songs like "I'm Gonna Tear Your Playhouse Down" (a number one single for Paul Young in the UK)."
"Her best recordings hold up among the greatest of their era. Her songs have been covered by Humble Pie, Bette Midler, Booker T & M.G.'s, and Missy Elliot."
Here's an advance review of "Brand New Classics," written by Ed Bumgardner, that appeared in Winston-Salem, North Carolina's Relish publication...
"In recent years, a handful of savvy producers have taken it upon themselves to rediscover and record many of the forgotten soul and R&B singers, most of whom, despite getting on in years, remain in fine (and refined) voice.
The latest such project is Brand New Classics, a new album by Ann Peebles, one of the finest of the Memphis soul singers of the 1970s (her distinctive phrasing was an influence on Al Green).
This disc will thrill older soul-music fans even as it effectively introduces Peebles to a new generation. Live re-toolings of many of her greatest songs ("I'm Gonna Tear Your Playhouse Down," "I Feel Like Breaking Up Somebody's Home") - and a soaring adaptation of Foreigner's "I Want To Know What Love Is" - are smartly navigated by a full band in semi-acoustic arrangements.
The dynamic inflections and emotional power of Peebles' delivery remain captivating, so much so that five bonus studio tracks merely cap an organic, contemporary-sounding album that goes for the heart and ends up a classic soul celebration."
----------
Ann is an artist who never "crossed-over" to mainstream success, but she is highly respected by her music peers. She is a "must play" artist when presenting a serious collection of classic R&B and classic Soul tunes.