0 Baltimore Flamingo Terry Johnson Soars to the Sky
by

Kingsley H. Smith

11/01/2006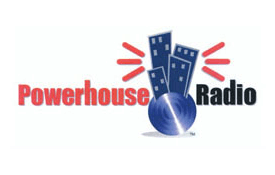 In 2005, Terry Johnson, formerly of the Flamingos, released, "Let's Be Lovers," a song that introduced Jeff Calloway and Tee.
From The Whispers (not the Solar Records group), to The Flamingos, to The Starglows, to Motown Records, Terry has had great success.
"I Only Have Eyes for You" is his best known Flamingos classic.
You may have seen Terry on the PBS television specials "Rock and Roll at 50" and "Doo-Wop Lost and Found."
1950's "bird" groups, (R&B vocal groups named after birds), were really before my time, so I wanted to discover more about the groups, and about Terry Johnson.
The following excerpt originally appeared in the September 2005 Powerhouse Radio Newsletter:
King - "Terry, you started in the music business at 16, so you beat me by one year, as I started as a college radio announcer at 17. What was it like to record at 16?"
Terry - "Yes, I was pretty blessed at the age of 16. I had a group I put together, we were called The Whispers. They were from Baltimore, Maryland. We went to Philadelphia, Pennsylvania to Gotham Records to record four songs."
"Two songs I wrote myself and sang lead on. The first one is "Full Heart." I sang that in my first tenor voice, the high voice. The second song was, "Are You Sorry," a beautiful love song, I sang that in my natural voice, my baritone voice that I'm talking in right now."
"I switched between first tenor and baritone, a matter of fact that's how the confusion started with The Flamingos, because I was singing all of the duets with Paul Wilson, I was singing the low part, the baritone, and then I would go into first tenor to do the repeats...(Terry sings to demonstrate).
See what I mean...(switching between the two parts).
King - "You're from Baltimore. A lot of groups have come out of Baltimore. The Orioles, and some newer groups like Pockets. Who inspired you to get into music?"
Terry - "Yes Baltimore, Maryland had many great superstars, I mean the groups were very plentiful. I can remember the Cardinals, I can remember Johnny Mason, and the Clovers."
"Also, down the street from me...I was blessed, I mean, I had Earl Hurley of The Swallows, I had Sonny Til of The Orioles."
"I was very inspired by Sonny Til. He was the main one. And up the street was Junior Bailey of The Cadillacs. I mean man, there were so many great superstars from Baltimore, but especially on my street, 1300 block of whatcoat Street."
King - "You played guitar on all your records and on all The Flamingos albums. Who inspired you to play guitar?"
Terry - "I was inspired for guitar when I first heard Les Paul, and Mary Ford. Little did I realize that he was using about three or four different tracks that he was playing his solos on."
"I said it's impossible for someone to be playing that fast. Once I got the shape, then I turned to some of my other mentors."
"Music that I love was Kenny Burrell, jazz, Johnny Smith, the way he played the melody and chord formation."
"I turned to Manny Johnson. Manny Johnson was the guitarist with The Swallows, Earl Hurley also. I turned to Bunty Rogers, he was an excellent teacher. He showed me a lot of the Johnny Smith stuff. And ah, that's how I really got my soul."
"Guitar is my soul. Guitar speaks what I feel inside. So when you hear me strumming those six strings man, you're touching my very soul. You're hearing it."
King - "You've had your own group of Flamingos since 1961, and you were involved with Motown."
Terry - "From 1964 - 1974, I was at Motown Records as an artist, writer, arranger, and producer. I produced a lot of songs with my dear friend, who brought me to Motown, Smokey Robinson. We had a great team."
"We recorded on The Supremes, The Four Tops, The Temptations, The Miracles, Jimmy Ruffin, David Ruffin, Martha and The Vandellas, Edwin Starr...I can't even name all of them, I mean because there was such a vast amount of artists at Motown, I really enjoyed what I did there."
King - "How does it feel to be inducted into the Rock and Roll Hall of Fame?"
Terry - "It's the pinnacle of what we entertainers strive for, and it's a great honor."
King - "Thanks very much for your time Terry. Any closing thoughts for your fans?"
Terry - "Thanks for the ride, and thanks for your support. I love you, and I hope you love my new music. Thank you."
----------
For even more, check out Terry's Johnson's biography at theflamingos.com.