0 Oleta Adams Sings Christmas Time Cheer
by

Kingsley H. Smith

11/02/2006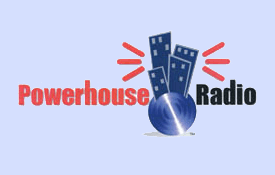 The well traveled Oleta Adams has had a particularly diversified singing career.
A Seattle, Washington native, she was discovered performing in Kansas City by the popular 1980's English group Tears for Fears.
The British band (best known for "Shout," and "Everybody Wants to Rule the World,") prominently featured Oleta's soulful voice on their 1989 album, "The Seeds of Love."
Christmas Time with Oleta, her ninth release, features energetic arrangements of traditional holiday classics, dominated by her rich, powerful, earthy voice.
Oleta's gospel, jazz, and R&B roots shine through on this distinguished release. You'll like it.
Here are the tracks:
Of The Father's Love Begotten/Hark The Herald
Alleluia, Alleluia (Peace On Earth)
Christmas Time Is Here
I Wonder As I Wander (Appalachian Choir)
Breath Of Heaven
Winter Wonderland
There's Still My Joy
Let It Snow
Have Yourself A Merry Little Christmas
Silent Night
Uncover the inside story behind this CD when you check out the Oleta Adams biography.
What's a new Christmas release without a world tour? Scan through Oleta Adams tour dates when you visit her web site.
If you missed it, here's an update on 2006 Christmas holiday releases from Lionel Richie, John Legend, and Hall and Oates.