0 Blowfly is King of the Funky Soul Party
by

Kingsley H. Smith

05/12/2008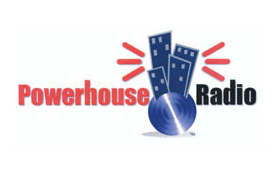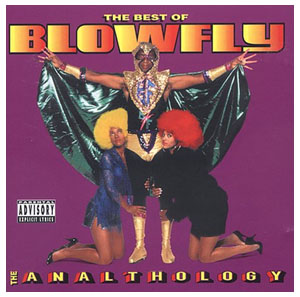 The original rappin' classic soul comedic super hero, Blowfly, is about as raunchy and as far away from politically correct as you can get.
The alter ego of producer Clarence Reid, Blowfly has busted some nasty moves since the 1970's behind his dynamite microphone.
You would never hear unedited Blowfly records on the radio in the USA, as airing them would guarantee a quick visit from the federal authorities. You would hear few Blowfly tracks, period.
However, in basement party land, Blowfly reigned supreme, rocking the house with danceable dialogue guaranteed to make a sailor blush due to extremely salty language.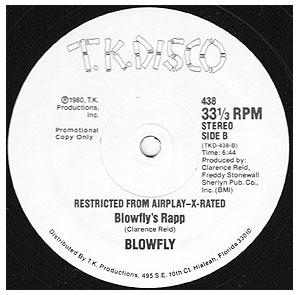 My favorite Blowfly track of all time is "Blowfly's Rapp," an amusing story about truckers, rednecks, and heathens not appropriate for the faint at heart.
It's the "B" side of the 12" single, "Rapp Dirty."
Clarence "Blowfly" Reid's other work is equally noteworthy, as he's produced and written big hits for Betty Wright, Gwen McCrae, and KC & The Sunshine Band.
Blowfly represents a musical underground that was off the radar screen of many music fans.
Unlikely other non-musical but equally expressive personalities including Richard Pryor and Redd Foxx, Blowfly's burlesque traveled in smaller circles but had impressive impact among comedy lovers who gravitated toward blue beat delivered high energy laughs.