0 Bobby Womack, Little Anthony, and Run-D.M.C. are New Kings of Rock
by

Kingsley H. Smith

03/12/2009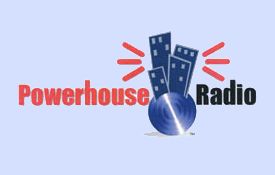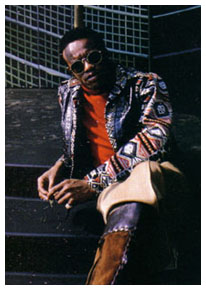 Bobby Womack, Little Anthony and the Imperials, and Run-D.M.C. join other new honorees on Saturday, April 4th, 2009 as Rock and Roll Hall of Fame freshmen.
Here are some excerpts from the biographies of these new inductees, courtesy of the Rock and Roll Hall of Fame in Cleveland, Ohio.
An Artist becomes eligible for induction in the Hall 25 years after the release of their first record.
Bobby Womack has thrilled through his music as a singer, songwriter and guitarist. The son of a steelworker, he was born in Cleveland, where he and his siblings formed a gospel group.
While touring with the Soul Stirrers, the Womack Brothers met that group's lead singer, Sam Cooke. Under Cooke's tutelage, they crossed the bridge from sacred to secular music, recording for his Sar label as the Valentinos.
The Womack brothers cut two R&B classics as the Valentinos: "Looking for a Love" (later covered by the J. Geils Band), and "It's All Over Now" (a song that became the Rolling Stones? first U.S. hit).
Womack also played guitar in Cooke's band. Womack has written songs recorded by Wilson Pickett "I'm a Midnight Mover," George Benson's "Breezin," Janis Joplin's "Trust Me," and many others.
Wilson Pickett recorded 17 of Bobby Womack's songs.
Womack made his greatest mark in the 70's and 80's racking up 33 charting singles, including the Top 10 classic R&B hits "That's the Way I Feel About Cha," "Woman's Gotta Have It," "Check It Out," and "If You Think You're Lonely Now."
His first gold single was "Harry Hippie," a meditation on wasted lifestyles written specifically about his brother and more generally about the counterculture.
Womack topped the R&B chart in 1974 with his remake of "Lookin' for a Love" and reached #2 in 1973 with his interpretation of the blues standard "Nobody Wants You When You're Down and Out."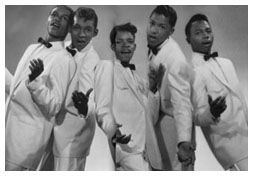 Little Anthony and the Imperials are Anthony Gourdine, Clarence Collins, Tracy Lord, Glouster "Nat" Rogers, Sammy Strain, and Ernest Wright Jr.
Little Anthony and the Imperials were one of the best vocal groups to emerge from New York City. They outlasted their peers by virtue of "Little Anthony" Gourdine's powerful, soaring vocals and the consummate professionalism of the Imperials, who mastered a broad range of material and knew how to work a stage.
Legendary dj Alan Freed, an influential New York disc jockey and concert promoter, christened Gourdine "Little Anthony," for the youthful quality in his voice.
Freed and fellow dj/promoter Murray Kaufman ("Murray the K") enjoyed the sound of Little Anthony and the Imperials and helped launch their career with airplay and concert bookings.
"Tears on My Pillow," their first single for Gone Records, was one of the biggest hits of 1958, reaching #2 on the R&B chart and #4 on the pop chart.
In 1960, the group scored again with the danceable "Shimmy, Shimmy, Ko-Ko Bop."
Little Anthony and the Imperials had the Top 10 classic soul hits: "Goin" Out of My Head," and "Hurt So Bad." The Letterman covered "Goin' Out of My Head" and made it a Top 10 hit again in 1968.
Linda Ronstadt did the same with her cover of "Hurt So Bad" in 1980.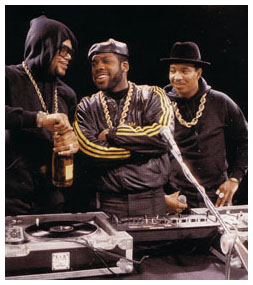 Joseph "Rev. Run" Simmons, Darryl McDaniels, and Jason Mizell (died October 30, 2002) are Run-D.M.C.
They changed the sound of rap, hip hop, street fashion and popular culture in general. Run-D.M.C.'s first release was the 12-inch single "It's Like That"/"Sucker M.C.'s."
Run-D.M.C. gave rap its first gold album Run-D.M.C. in 1983, and its first platinum album King of Rock in 1985.
They were the first rap act nominated for a Grammy Award (Best R&B Vocal Performance by a Group), for 1986?s Raising Hell.
A 'born again' Christian, "Run" now known as "Rev. Run" stars in his own family-based television reality series, Run's House.