0 Funky Forty for Janet Jackson
by

Kingsley H. Smith

05/17/2006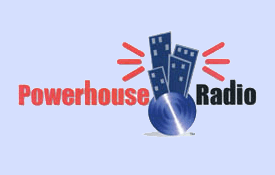 May 16, 1966, 40 years ago, all for you, Janet Jackson took control of her crib, as the last sibling born into the famous Jackson clan.
A cherubic child prodigy, sister J. conquered the boob tube at age 10 as an actor on Good Times. She also graced the television screen on the series Different Strokes, and Fame.
Sixteen year old "Miss Jackson," (if you're nasty), released her first album in...
1982 - Janet Jackson
1984 - Dream Street
1986 - Control
1987 - Control Remixes
1989 - Rhythm Nation 1814
1993 - Janet
1995 - Janet Remixed
1997 - The Velvet Rope
2001 - All For You
2004 - Damita Jo
Control was Janet's first big success, masterminded by producers Jimmy Jam & Terry Lewis (formerly of the Time).
Jam and Lewis are back, producing Janet's new 2006 release, as she "celebrates 20 years of Control." Look for new songs in May and June.
Although I've seen Michael with The Jacksons live once, my only chance so far to attend a Janet concert slipped away after she got ill before a tour scheduled to land in Philadelphia, and I never got to use the tickets.
Can J. get her music career back into high gear? If Madonna can re-invent herself, so can Janet. Jimmy Jam & Terry Lewis did wonders for 2005's Illumination by Earth, Wind, & Fire, so I'd bet on Miss Jackson, and you should too (if you're nasty).