0 Gwen McCrae's New Look at TK Hits
by

Kingsley H. Smith

06/29/2006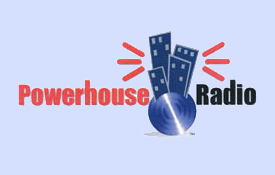 This review is from Frost Illustrated - Fort Wayne, Indiana, "Gwen McCrae's New Look at TK Hits..."
"There's an old saying cautioning that you can't capture lightning in a bottle. But, sometimes-especially when you're a premier talent-you can come awfully close.
That's the impetus behind legendary TK Records founder Henry Stone's latest project, "Gwen McCrae Sings TK" by Gwen McCrae (HSM 6001-2/Phat Sound Promotions).
If you were alive and kicking during the '70s, TK has got to be implanted on your soul somewhere. With Stone at the helm, the company produced an astonishing 32 gold and platinum hits-particularly in the disco genre leaning toward the soul side.
Stone assembled an impressive stable of energetic artists, who later became industry icons, including Latimore, KC & the Sunshine Band, George McCrae, Bobby Caldwell, David Hudson and Timmy Thomas to name a few.
Writers such as Clarence Reid and musicians guitarist Little Beaver and bassist George "Chocolate" Perry helped to create the sound that brought joy to America and the world during a time when Vietnam was still on the minds of the nation.
Among that musical royalty was a queen-singer Gwen McCrae, who arguably had-and still has-one of the most soulful and alluring voices in the business.
McCrae scored big in 1975 with the Grammy-nominated "Rockin' Chair," further solidifying TK's reputation as a formidable force on the scene.
Stone and McCrae have chosen 14 of the label's best blasts from the past to breathe new life into.
Plus, there's a funky new Reid composition performed by McCrae and special guest, Harry Wayne Casey-better known as KC of KC & the Sunshine Band.
There's no need to say much else about this record other than it's great. After all, it's great material in the hands of a great singer. What else could you ask for?
Well, maybe a little more needs to be said, because McCrae and company don't just repeat the past. There are some nice new nuances here, such as Latimore's duet with her on his classic TK hit "Let's Straighten It Out."
To spice up McCrae's new version of her hit "Rockin' Chair," Timmy Thomas shows up to let you know he's still got it on the deepest groove ever heard and all too relevant today too -"Why Can't We Live Together."
David Hudson joins McCrae to revisit his tour de force "Honey, Honey" while KC shows up again to remind us to "Keep It Comin' Love."
There are plenty of others here you'll remember including "Misty Blue," a song that would be a dangerous attempt for an ordinary singer after Dorothy Moore nailed it so tight back in the day.
McCrae is no ordinary singer and does her own brand of justice. She also accomplishes on "What You Won't Do For Love," a tune that has been mercilessly butchered by a host of lightweight Bobby Caldwell wannabes.
McCrae has got the voice, the chops and the heart to make you believe it was hers from the beginning. She's marvelously smooth on ex-beau George McCrae's seminal "Rock Your Baby."
Oh yeah, the fellas, including Little Beaver and Chocolate Perry ain't too bad reproducing some the classic licks of the time on tunes like the instrumental-hook-laden "Clean Up Woman," and other tunes.
Maybe you can't capture lightning in a bottle, but "Gwen McCrae Sings TK" comes pretty close 30 years after the first strike, and that's pretty good shooting."