0 James Brown Grabs more Godfather of Soul Gigs
by

Kingsley H. Smith

12/07/2006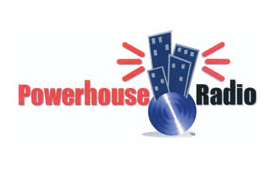 2021 Update: 18 days after this was originally posted, James Brown passed away on Christmas Day, 2006.
-----
At 73, the ageless James Brown is still the hardest working man in show business.
Soul Brother number one's incredible story has been recently profiled on the excellent PBS James Brown American Masters Documentary.
He is one of the few performers who has had a broad cultural influence beyond the musical stage.
As a soulful voice of black pride and an entrepreneurial example of community commerce, James Brown became an iconic symbol in the 1960's and 70's.
The drive to succeed and to be the best is what's kept him going through the years, despite some highly publicized ups and downs.
Performing keeps "Mr. Dynamite" on his toes.
Here are 9 James Brown tour dates coming your way soon...
December 27, 2006 - The Palace Theater, Waterbury, CT, 8:45pm
December 28, - Bergen Performing Arts Center, Englewood, NJ, 8:45pm
December 30, - Count Basie Theatre, Red Bank, NJ, 8:45pm
December 31, - B.B. King Blues Club, New York, NY, 8:00pm & 10:30pm
January 3, 2007 - Metropolis, Montreal, Canada, 9:15pm
January 4, - National Arts Centre Southam Hall, Ottawa, Canada, 8:15pm
January 9, - Northern Alberta Jubilee Auditorium, Edmonton, Alberta, Canada, 8:15pm
January 14, - CN Centre, Prince George, BC, Canada
February 2, - Bimbo's 365 Club, San Francisco, CA
J-B continues to perform over 100 live dates each year.
For more 2007 USA shows, Canadian dates, and European tour dates in France, Switzerland, and Monaco, see the official James Brown tour schedule. (2021 Update: link removed)