0 Janet Jackson is all True for You
by

Kingsley H. Smith

05/24/2011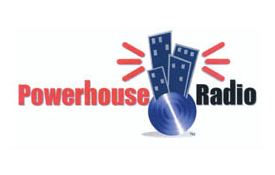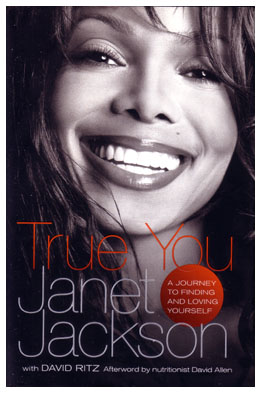 Inadequate self-esteem resulting from unjustified anxiety. That's the big take-away from Janet Jackson's 2011 self-help - autobiography: True You.
As Janet describes it, "fear and uncertainty lead to feeling bad about myself."
Along with writer David Ritz, Janet informally details important life transitions that helped her bridge the growth gap between youth and maturity.
You won't find a discography of her music in the appendix. You won't find a list of all of her awards.
What True You successfully reveals is how the youngest of the famous Jackson siblings finally found independence from certain ingrained family values that ultimately allowed her to break free into a new image, body, career, and love comfort zone.
True You is surprisingly different from the expected 'tell all' tone of other bios, written by music celebrities, who usually attract readers by sharing seedy tabloid tales.
I like how Janet strategically incorporates some powerful fan letters into her own story to illuminate universal themes of struggle, hurt, pain, and loss.
This book is dedicated to her late brother, Michael. Janet talks vibrantly about their special close relationship.
Down to earth details document siblings who are not hung-up on their celebrity.
Janet relates fond memories about her youngest years with 'Mike.' Michael would repeatedly drive the two to different Los Angeles fast food restaurants, buy lots of goodies, and then go to areas in the city populated by the homeless to distribute the food.
Food fables dominate True You. Janet's battle of the bulge are well documented, including her 2008 drop from 180 to 120 pounds.
A lifetime of eating and yo-yo dieting are the outcomes of Janet's sensitive personality as she would react to teasing, criticism, and professional demands by turning to food.
I enjoyed the Afterword "It's Not a Diet," written by her nutritionist David Allen, who in analyzing their long-term interactions stresses that changes in lifestyle, balanced meals, and adequate sleep were crucial in order for Janet to reach her goals.
"True You" closes with nearly 80 pages of recipes designed by Janet Jackson and cooked for her by Chef Andre. Some of the suggestions detail the preparation of "Veggie Baked Eggs," (kid friendly) "Baked Oven Fries," and "Honey Yogurt with Peaches and Toasted Almond Parfait."
Janet ends her self help - autobiography story with these words of guidance:
"Proper nutrition"
"Restorative sleep"
"Wholesome foods"
"Self-care, physically, mentally, emotionally, and spiritually."
Bravo Janet. Sunshine with plenty of warmth beams through True You. Nasty!
-----
2022 Update! We wrote and published the original review you've just read on May 24, 2011. With the January, 2022 release of the Janet Jackson documentary on Lifetime and A&E television we produced the book review as a new video! Enjoy.