0 Joyful Dreamgirl Jennifer Hudson wins Golden Globe
by

Kingsley H. Smith

01/16/2007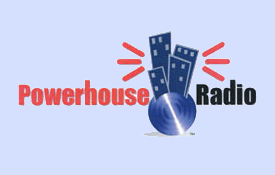 Jennifer Hudson has grabbed the Golden Globe award for the best performance by an actress in a supporting role for Dreamgirls.
Her biography says she sang for the very first time before a small church in her native Chicago, bringing the congregation to its feet with soul-stirring solo performances week after week.
Jennifer landed her first professional role in a local production of Big River.
In 2002, she was a featured vocalist on the Disney Wonder cruise ship. In 2004, she pumped up the volume during season three of Fox TV's American Idol.
Soak in all of the official Jennifer Hudson biography at Jennifer Hudson online.
Twenty-five years ago, Jennifer Holliday, the original Dreamgirl, created the breakout role of Effie White (for which Jennifer Hudson has won the Golden Globe).
In a recent television interview with Deborah Norville of Inside Edition, Jennifer Holliday says she's very disappointed at her lack of involvement in the current film version of Dreamgirls.
Holliday says she thinks it's ironic, that the performer who has the role of Effie in the film Dreamgirls, Jennifer Hudson, has the same first name and the same initials as Holliday.
"I'm glad about YouTube showing my 1982 Tony Awards performance, (Holliday says), because that way the public can see that I did it first and that this is being copied."
Stand by for more Dreamgirl cat fights as we close in on the 2007 Academy Awards. Yes, Jennifer Hudson is upstaging both Beyonce' and Jennifer Holliday.