0 Natalie Cole Rebounds from Unforgettable Crisis
by

Kingsley H. Smith

10/27/2009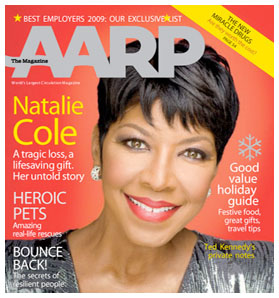 Tragedy, challenges, and tough times are no stranger to Grammy Award winner Natalie Cole.
Her ups and downs have been well documented.
The high visibility of her most recent crisis has magnified the consequences of some past behavior that she's now coping with.
Here's a well written story by Meg Grant, Natalie Cole's New Life, that pulls back the curtain on a lifetime of misfortune, success, and survival.