0 Quincy Jones Opens Up the Q Vault
by

Kingsley H. Smith

07/31/2007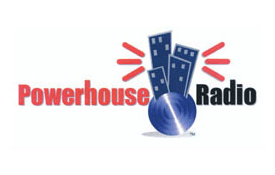 Quincy Jones is opening up his archive.
The 27-time Grammy Award winner is scheduled to launch QuincyJones.com in the Fall of 2007.
A big feature will be access to previously unreleased audio and video of Quincy and legendary performers he?s worked with. Music professionals can look forward to a virtual Quincy Jones academy for networking opportunities.
Video podcasts will be a big part of QuincyJones.com.
In 1953, Quincy Jones was the first arranger/conductor to utilize the newly-invented Fender electric bass in audio recordings.
He used one of the first synthesizers on his Ironside TV series theme music, which brought electronic music into the mainstream in the late 1960?s.
Q has worked beside the legends: Billie Holiday, Frank Sinatra, Ray Charles, Miles Davis, Dizzy Gillespie, Count Basie, Ella Fitzgerald, Michael Jackson, Bono, Celine Dion, Will Smith, Oprah and dozens more.
He has an Emmy Award, seven Oscar nominations, and an honorary Oscar to go along with those 27 Grammys.