0 Rick James Movie is Super Freaky Part Two
by

Kingsley H. Smith

07/19/2006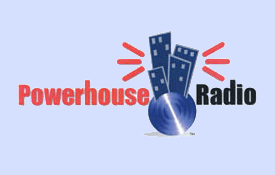 Rick James is the subject of a new biography movie co-produced by his daughter Ty. See part one of our three part series, the "Rick James Movie is Super Freaky."
We pick up where we left off in the saga of Rick James. It's 1979. Let's continue with the official Rick James story...
----------
"Bustin' Out Of L Seven was his next album and sent him out on his first US tour.
Other artists that accompanied him on his "Fire It Up" tour were the Mary Jane Girls (a group that he created), and a young singer named Prince.
It was a big break for Prince and the two artists continued to be compared for a long time (something that both got sick of rapidly).
Partly due to Rick James' wildly extroverted style of performance, the tour was a great success and drew not only large enthusiastic audiences, but also wide media attention.
Following Garden Of Love, an uncharacteristic ballad album, Rick James released his fifth album, Street Songs.
Probably Rick James' definitive album, Street Songs achieved double-platinum status, stayed in the Top 100 Album chart for 54 weeks, and was nominated for a Grammy Award.
Rick James also received a Grammy nomination for the song "Super Freak." When asked about "Super Freak," Rick James explained, "'Super Freak' came about after Street Songs was complete.
I was listening to the tracks, just riffing on my bass, when I hit on this punky-funky sounding line. Reminded me of how punkers look funny when they try to dance. I heard it as a goof and never dreamed it'd take off.
The lyrics were silly. The line about 'she's the kind of girl you don't take home to mother' was jive. I could take any girl home to mother. Anyway, the song came together, I had the Temps singing behind me, and next thing I know it's a smash."
Although Rick James released seven more albums (six of which were released by Motown) and had several more hits on the charts, none have equaled the popularity that Street Songs received.
In 1983 "Cold Blooded" hit #1 on the US R&B charts, and later that year Rick James collaborated with Smokey Robinson on a song: "Ebony Eyes."
The Rick James' legacy doesn't only live on through his songs. He created and nurtured young artists and bands including the Mary Jane Girls, Teena Marie, and Eddie Murphy.
Rick James broke many cultural taboos by flaunting his extravagant lifestyle. As an icon of drug use and eroticism, Rick James went further than anyone had gone before. But before long, his lifestyle started to catch up with him.
"During the Throwin' Down tour I went to see Dizzy Gillespie at the Blue Note in New York. Man, I loved Dizzy. He was a guru, a beautiful man filled with the spirit of compassion, the father I never had.
Diz was never judgmental. He used to say I was too serious and warned me not to look at life so black and white. He saw I was wild. 'Rick,' he said, 'you remind me of Bird. Boy, you better slow down.' But even Dizzy, for all his wisdom, couldn't change my reckless ways."
James's flamboyant lifestyle took its toll on his health and he was hospitalized several times between 1979 and 1984. He had major hits in 1984 and 1985 with the more relaxed '17' and 'The Glow'.
The latter also provided the title for a highly acclaimed album, which reflected James's decision to abandon drugs. He cancelled plans to star in an autobiographical film called The Spice Of Life in the wake of the overwhelming commercial impact of Prince's Purple Rain.
After releasing The Flag in 1986, James ran into serious conflict with Motown. James left the label, signing to Reprise Records, where he immediately achieved a soul number 1 with 'Loosey's Rap', a collaboration with Roxanne Shante.
Now "clean and loving it," James returned to the music scene with Urban Rapsody, his first new album since 1988's Wonderful.
"I thought about doing an acoustic album, to pour out my heart, to get all self-indulgent," he says. "But that would have been too soul-searching. It might have been a downer."
After bedding by his count "thousands" of women, James, 50, settled down with dancer Tanya Hijazi, 27 (whom he married in December 1997 after an 11-year relationship), and their 5-year-old son, Tazman.
"I'm too old to do crazy things anymore," says James. "Before, I'd just smoke dope and have sex. I never knew if it was day or night. Now I go to bed at 11 and get up at 7. I don't have aluminum foil on my windows anymore."
----------
To be continued in the final segment, Rick James Movie is Super Freaky part three, coming next time.