0 Rick James Movie is Super Freaky Part Three
by

Kingsley H. Smith

07/20/2006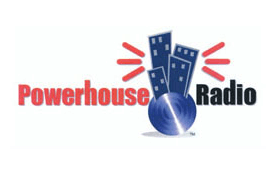 The escapades of Rick James are legendary. His daughter Ty is the co-producer of a new movie about Rick's life.
See the Rick James Movie is Super Freaky Part One, in addition to the Rick James Movie is Super Freaky Part Two.
When four limousines rolled into the old JFK Stadium in Philadelphia, PA USA in the early 1980's, Rick James, one of the stars of the show, stepped out of a maroon stretch ride along side of three black limos that held his band.
I remembered this show pretty well, because it was a fast one. Rick was, let's say, in party overdrive mode.
When his quick set ended, he, his band, and entourage slipped back into their waiting limousines, to be whisked away out of the huge stadium, making a b-line to the land of punk funk superstars.
Are you ready for the final chapter in the history of Rick James? Let's continue with the official Rick James story...
----------
"Swaggering decadence had been the essence of his image for so long that he wondered whether the public would be ready -- or, more important, willing -- to accept a Rick James whose concept of touchy-feely no longer had anything to do with an orgy.
Ultimately, James decided not to ask them to. "I said, 'Fuck this, let's get back to the roots,' " he recalls, "and I wrote some new songs."
instead of looking ahead, Urban Rapsody takes a long look back. James has attempted a concept album, an audio movie of his life; he compares the recording process to "recreating Frankenstein." And the record is something of a monster -- a sprawling, 70-minute, 15-track catharsis.
If the CD has a problem, it is the obviousness of its intent, which is to appeal to the broadest audience possible.
James enlisted a wide assortment of stars, from hip-hoppers (Snoop Doggy Dogg, Neb Love, Rappin' 4-Tay) to rhythm and blues legends (Bobby Womack, Charlie Wilson) to another of his proteges (Joanne "JoJo" McDuffie, of the Mary Jane Girls) to help out.
Occasionally, the music sounds as though James has traveled to his collaborators' ground instead of staking out his own. The sly spelling of the album's title, Urban Rapsody, also carries the scent of concession, given the vehemence with which James used to rail against rappers.
"That was just me going through an artistic ego trip," he says now. "I didn't want rappers touching my shit, but a lot of us older musicians felt that way then. I wanted to sue them.
But then I saw what kind of money I was making from Hammer and LL Cool J and Will Smith and on and on with the people sampling Rick James music. And I said, 'Never mind.' "
But if James's rap-and-funk approach now sometimes seems derivative, it's worth remembering that he's one of the innovators from whom it was derived.
Certainly there is no doubting his technical mastery of the various styles he showcases on Urban Rapsody. His singing has acquired a honeyed richness, and his sincerity here can be downright disarming.
Snoop Doggy Dogg and Charlie Wilson contribute star quality to "Players Way," the single that was released to radio, but the CD has moments with far more magic.
The title track, an ode to the inner city, plays Rappin' 4-Tay's smooth staccato against James's bruising crooning, both vocals folding seamlessly into a tangy backing of warm horns and funky bass.
Neb Love, of the struggling rap duo Da Five Footaz, may get her big break with her hauntingly seductive performances on "It's Time" and "Favorite Flava."
There's also no denying the earnestness of "Mama's Eyes," a painful recollection of James's mother, who died of cancer while he was in prison.
Throughout, the underlying tone of Urban Rapsody is one of uncertainty, both musically and lyrically, and that is its most personal and poignant statement: This is Rick James, circa 1997, vulnerable and bravely struggling for direction and meaning.
"I have to establish myself again, but I have to be careful. I don't want to lose the fans I had, and I want to attract new fans, but I don't want to lose my musical integrity either," he says.
"I don't want to make the same mistakes I made before, but I don't want to blow people away with something foreign or alien to what they expect. I have to find a happy medium. The album is out, yeah, but I'm still in search of that happy medium."
A nightmare of hassles behind him, he's both relieved and relaxed, a bright and quick-witted student of American popular music, the history of which he has helped shape."
----------
Rick James Forever was released in 2005, a year after the king of punk funk died of a heart attack.
Always the innovator, Rick was one of the first artists to jump on board the online radio craze back in 2000 and 2001.
I thoroughly enjoyed listening to his music stream, "Rick James Radio," on live365, featuring non-stop back-to-back Rick James tracks.