0 Stevie Wonder Celebrates 60
by

Kingsley H. Smith

05/13/2010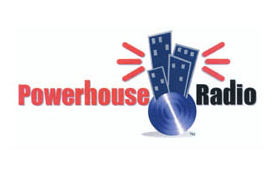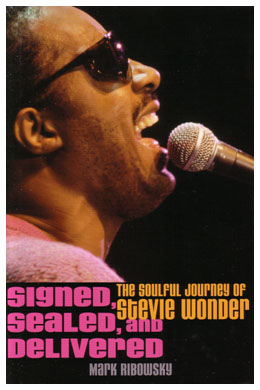 Just in time for the celebration of Stevie Wonder's 60th birthday on May 13, 2010, pop culture writer Mark Ribowsky has put the Motown legend under the literary microscope in a new book.
Signed, Sealed, and Delivered: The Soulful Journey of Stevie Wonder meticulously chronicles his compelling story from child prodigy to international super star.
Ribowsky doesn't sweep some of the negative parts of the Wonder odyssey under the rug.
He keeps the story real by taking an honest look at how Stevie grew up within the Motown family driven by his positive inner talent (accompanied by some external negative demons along for the ride).
Through the pen of the author, this is an entertaining, fun story, which in many was reflects the zany personality of Stevie Wonder.
The details in Signed, Sealed, and Delivered: The Soulful Journey of Stevie Wonder are thoroughly intense.
Ribowsky is gifted in documenting the elaborate minutiae of Stevie's story in a way that sometimes reads more like a novel than a biography.
After the first third of the book you'll discover how dysfunctional elements of Wonder's family influenced relocation to Detroit, Michigan.
Mark Ribowsky uses many quick anecdotes from supporting Wonder sources including quotes from books by Supreme Mary Wilson, music critic Nelson George, and Stevie's mother, Lula Mae Wright (Hardaway).
If you have always been confused about what Stevie Wonder's real name is, here is a brief excerpt from Signed, Sealed, and Delivered that explores this topic: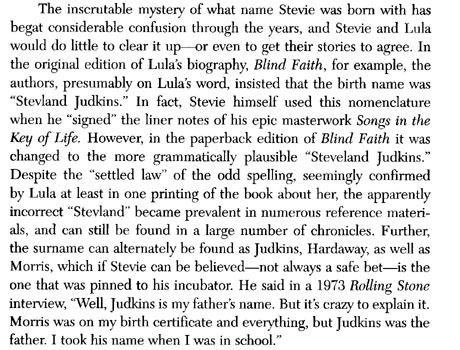 There's so much in this story that I haven't even scratched the surface, so next time, we'll get to Ribowsky's narration about Stevie Wonder's wild days at Motown when he began producing memorable music.