0 The Dynamic Classic Soul of Betty Davis
by

Kingsley H. Smith

10/23/2007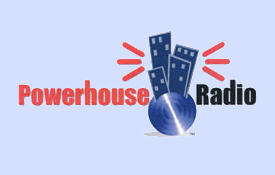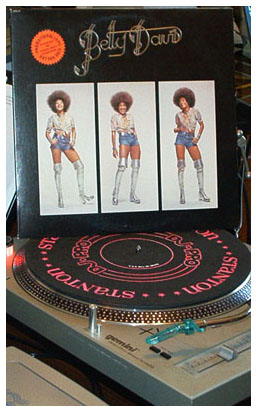 In the past couple of years, I've received an incredible number of requests asking if I have the legendary classic soul album by Betty Davis, Betty Davis.
Yup, and here it is.
The LP is leaning against a microphone boom while sitting on top of a turntable in the PowerhouseRadio.com studio.
Betty Davis was briefly married to trumpeter Miles Davis. On this album, released in 1973, she's joined by musicians Larry Graham and Hershall Kennedy (of Graham Central Station).
Sly & The Family Stone's drummer Gregg Errico produced the release.
Pointer Sisters Anita and June join the fun with other background singers on the session, including Sylvester! (the "You Make Me Feel Mighty Real" guy)...
Journey guitarist Neal Schon is prominently featured on several tracks.
Betty was raw and extreme in her vocal approach. She wrote and arranged all of the music on this album too.
Ms. Davis cooked up some dynamic funk with a rock edge, similar to later solo efforts by Nona Hendryx of LaBelle fame.
Enjoy a 60 second segment of the Betty Davis track "If I'm In Luck I Might Get Picked Up."