0 The Hardest Battle for Billy Preston
by

Kingsley H. Smith

04/27/2006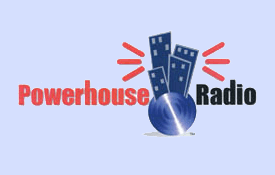 Billy Preston is seriously ill in an Arizona hospital. Heart disease is among the latest of his medical problems. He's had several recent complicated surgical procedures.
The legendary "fifth Beatle," who played organ on several Beatles hits, is also involved in a legal battle over his estate.
Rodena Preston, Billy's sister, has petitioned Los Angeles Superior Court for control of the Preston estate. She contends that Billy's affairs are in a state of limbo due to the actions of his business manager, Joyce Moore.
Over the past five years, Preston has had a series of health problems. In 2001 he suffered chronic kidney failure as a result of uncontrolled high blood pressure.
A kidney transplant in 2002 ultimately failed, requiring several weekly dialysis treatments for the 59 year old keyboard legend.
Why is Billy Preston important musically?
Organs had been used in jazz and R&B music for years. Billy Preston pushed the envelope for both organs and synthesizers in pop music, using them creatively in his hits "Outa-Space," "Will it Go Round in Circles," "Struttin'," and "Nothing from Nothing."
Billy isn't just keyboard flash and style alone. His ballad "You Are So Beautiful," written by Preston, (also recorded by Joe Cocker), features a nice sentimental vocal with Billy at the piano.
He goes to church, kickin' out the gospel organ on "That's the Way God Planned It," one of his best "b" side tracks.
Billy Preston has had more than a great solo career. He's also played with King Curtis, Tina Turner, Ray Charles, Aretha Franklin, James Cleveland, Sammy Davis Jr., The Rolling Stones, and more musicians than we can mention.
Say a prayer for Billy Preston. He's fighting the battle of his life.