0 The Wild World of Grace Jones
by

Kingsley H. Smith

03/08/2007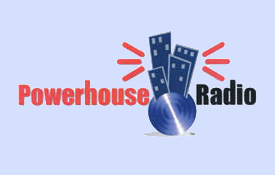 Model, actress, and song bird Grace Jones knows how to liven up a party.
One of her fans recalls: "the Grace Jones Show will often devolve into mayhem. She'll throw champagne bottles at the audience, drag fans onto the stage by their hair...she once jumped at me stilettos first."
"Pull up to the Bumper," "Slave to the Rhythm," "I'm not Perfect," and other punchy dance tracks from R&B glory days capture the Grace Jones audio style.
Back in the day, her visual image dominated her portfolio of talent, although Grace was always serious about her musical and acting career.
She appeared in several popcorn flicks, including among others:
Conan the Destroyer with Arnold Schwarzenegger
A View to a Kill with Roger "James Bond" Moore
Boomerang with Eddie Murphy
I wandered through the wild world of Grace Jones searching to find her spiritual purpose, but alas, after clicking on an endless series of flirty photographs with catchy captions, Ms. Jones as well as her eclectic website remain an entertaining mystery.
2021 Update: Her current website is less "jonesin'," and more gracious.