0 Vanessa Williams Hits the High Notes
by

Kingsley H. Smith

03/13/2007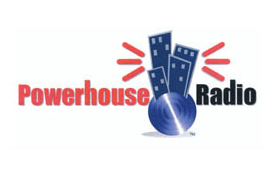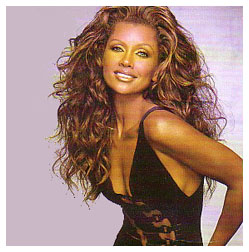 When Vanessa Williams pulls a rabbit out of her talented hat, the emerging bunny is no one trick pony.
The former Miss America has topped the music charts, scored on Broadway, excelled in television, excited in movies, and mesmerized magnificently in music videos.
Her official biography emphasizes what an important role music played in her early years...
"Both her parents are music teachers who recognized her musical gifts early on and encouraged her to pursue her love of the arts. When she was young, she acted, danced, played piano and French horn in her high school orchestra, concert band and marching band, concert choir, and chorus."
"Her early interest in performing led to a passion for musical theatre, which began in school and continued as she went on to star in numerous community theatre productions."
"Vanessa won a Presidential Scholarship in Drama and chose to continue her education at Syracuse University, where she majored in musical theatre. While at college in 1983, Vanessa was sought after by local talent scouts who invited her to participate in the Miss Greater Syracuse Pageant."
"Three months later, Vanessa won the 1983 Miss America title and a $30,000 scholarship that accompanied it. The controversy that followed only left Vanessa stronger and more empowered in her commitment to a career in the world of entertainment."
Playboy and Penthouse magazines both published some unflattering pictures of Ms. Williams in 1984, (that were shot a few years earlier), featuring her and a female friend doing some really raunchy "girls gone wild" posing.
She was stripped of her Miss America title when the photos were published.
Four years after she won and lost her crown, Vanessa was signed to a recording contract, thanks to some efficient back-up-vocal work on a George Clinton track, "Do Fries Go with that Shake."
In 1988, her first album, The Right Stuff was released. Here are some of Vanessa Williams? most memorable tracks:
"Dreamin'"
"Running Back to You"
"The Right Stuff"
"Save the Best for Last"
"Love Is" (with Brian McKnight)
"Save the Best For Last" was a #1 song in the USA, Australia, Holland and Canada, (and top five in England and Japan).
In 1996, Vanessa recorded her first solo Christmas album - the critically acclaimed and Grammy-nominated "Star Bright."
There's much more magic to come from Vanessa Williams.