0 Woodstock Is Still Wonderful at 40
by

Kingsley H. Smith

08/13/2009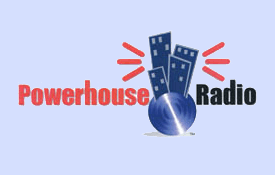 Woodstock, the 1969 arts and music festival, is an important iconic cultural event because of the changing artistic and social norms the concert both magnified and challenged.
August 15 - 18, 40 years ago this weekend, the harmonic happening happened.
The historic gathering of close to 500,000 people in Woodstock, New York was not the first flower-power super show. Woodstock occurred 2 years after 1967's Monterey Pop, a legendary California gathering of contemporary music elite.
We remember Woodstock Music and Art Fair for creating the formula for Live Earth, Live Aid, Farm Aid, and the subsequent gigantic song filled mega affairs yet to come.
Everything that could go wrong, did go wrong in the planning, execution, and organization of Woodstock.
Just out of high school during the summer of 69', I wrote the organizers for ticket information and received disappointing news from them in a letter laced with typographical mistakes.
In retrospect, with no tickets and no way to get there, it was a smart move for me not to attempt to go (from New York City) despite being just 80 miles away from the town of Woodstock.
Hundreds of thousands attended, including the gleeful gate crashers who soaked in the spirit of free admission, free music, and frequent rain during the weekend.
Woodstock, Monterey Pop, and many of the other Wal-Mart sized festivals have always been criticized for sparse representation of R&B and soul performers.
Monterey Pop had Booker T & The MG's, Otis Redding, and Hugh Masekela. Woodstock had Sly & The Family Stone, Richie Havens, and Santana. Both featured Jimi Hendrix.
Missing from these grand spectacles, real blues legends like B.B. King.
Despite the booking lapses, it was still much easier to create a somewhat diverse concert bill in 1969 than what might be expected today.
Woodstock had among others?
Folk: Joan Baez, Arlo Guthrie, Melanie, Tim Hardin
Rock: Jimi Hendrix, The Who, Jefferson Airplane, Ten Years After
Soft Rock: Crosby, Stills, Nash, & Young
Blues Rock: Canned Heat, Butterfield Blues Band
Pop: Sha-Na-Na, John Sebastian
Woodstock is given a pass for the technical quality of the concert recording. Admittedly, this was a tough job.
According to the official documentation on the original vinyl 3 album set, 64 reels of 8 track tape were used to capture three and 1/2 days of music.
Each day consisted of 18 continuous hours of performances. The final mixes are rough by today's standards. What stands out is the energy and passion of the performers as they were motivated to jam thanks to the responsive, enthusiastic crowd.
In 1994 to celebrate the 25th anniversary of Woodstock, a 4 CD collection was finally released with cleaner mixes. Melanie, Tim Hardin, and a few other performers who appeared in 1969 (but were not on the original record) got added to the updated release. Still, we remember this 60's defining event not so much for the music, but for it's social significance.
Listen for our 40th anniversary Woodstock tribute on Powerhouse Radio on Friday, August 14, 2009, during the 11 am eastern hour.