3 Tru Is True To New Classic Soul
by

Kingsley H. Smith

08/11/2009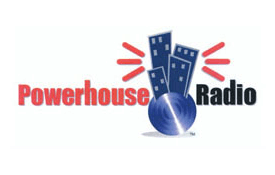 The headline on the flip side of their new 2009 With Tru Love CD says, "Keeping The Music Alive."
After a quick listen to this 10 track collection, it's clear that Tru, a vocal ensemble in the best tradition of the Stylistics, Ray, Goodman, & Brown, and Blue Magic, keep the harmonic essence of classic soul alive today.
The ballad "If I Told You" stands out as one of the strongest original songs.
Tru tackles just a couple of covers: the Impressions "Keep On Pushin'," and Harold Melvin & The Blue Notes' "If You Don't Know Me By Now."
Other original gems include "You're All I Want You To Be," "With This Ring," and "Can I."
According to their official biography, Tru has opened concerts for Smokey Robinson, Stevie Wonder, Little Anthony & The Imperials, and others.
They also have made quite a name for themselves on the Atlantic City casino circuit.
Tru is: 1) James "Jimi" Williams, 2) Primo Wansley, and 3) LaVon "Donnie" Tatem. These guys have all been singing since they were very young.
Tru's album was recorded at Polygon Studios in Cherry Hill, New Jersey. With True Love appears on Sounds of Philly Records, Brigantine, NJ.
Listen to 39 seconds of "If I Told You" by Tru.