0 13 Blue Magic Lane is Home for 5 Philly Fellas
by

Kingsley H. Smith

03/26/2009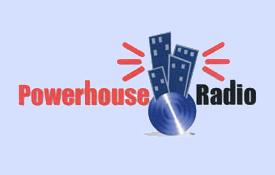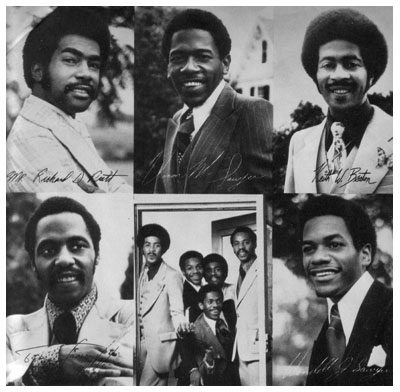 Richard Pratt, Vernon Sawyer, Keith Beaton, Ted "Wizard" Mills (lead vocals), and Wendell Sawyer are the 1975 version of Blue Magic.
This montage of photos is from the original inner jacket sleeve from their album Thirteen Blue Magic Lane.
Wedged between 1974's Blue Magic (that included the hit "Side Show"), and their 2nd 1975 record The Magic of the Blue (featuring "Three Ring Circus"), Thirteen Blue Magic Lane wasn't unlucky with respect to several strong tracks highlighted by:
"Chasing Rainbows"
"Magic of the Blue"
"We're On The Right Track"
"What's Come Over Me" (with Margie Joseph)
Blue Magic, from the city of brotherly love, textured "the sound of Philadelphia" to their own strengths using many of the city's top session musicians and producers during the legendary Gamble and Huff era.
Even with the expectation of a signature ballad serenade, a Blue Magic show from my personal experience was always well paced, energetic, and lively.
In 2008, a live in concert Blue Magic DVD was finally released.
A classic soul gem to seek out if you can find it is the 1976 live double album featuring Blue Magic, Margie Joseph, and Major Harris, from which we occasionally play tracks on Powerhouse Radio.