0 Stevie Wonder Does DVD at the O2 in UK
by

Kingsley H. Smith

04/02/2009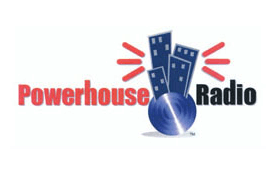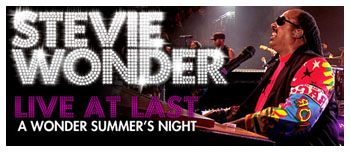 I've seen Motown Stevie Wonder twice, live at the Kennedy Center in Washington DC, and at the Academy of Music in Philadelphia.
I'm sure I don't have to convince you of how good Stevie Wonder is live.
On March 9th and 10th, 2009, UK and USA retail outlets received Stevie Wonder Live At Last: A Wonder Summer's Night.
This performance, on DVD and Blu-ray, was recorded at the O2 Arena in London in 2008, the same place where Prince set concert attendance records, and where Michael Jackson will attempt to make his 2009 comeback in July.
Here are the songs Stevie sings on his DVD Stevie Wonder Live At Last: A Wonder Summer's Night:
"Intro / All Blues"
"As If You Read My Mind"
"Master Blaster (Jammin')"
"Did I Hear You Say You Love Me"
"All I Do"
"Knocks Me Off My Feet"
"UK Medley"
"People Make The World Go 'Round"
"Higher Ground"
"Spain"
"Don't You Worry 'Bout A Thing"
"Visions"
"Living For The City"
"Part-Time Lover"
"Overjoyed"
"Lately"
"I'm Gonna Laugh You Right Out Of My Life"
"My Cherie Amour"
"Signed, Sealed, Delivered I'm Yours"
"Sir Duke"
"I Wish"
"Isn't She Lovely"
"You Are The Sunshine Of My Life"
"I Just Called To Say I Love You"
"You Are The Only One For Me"
"Superstition (So What The Fuss)"
"As"