0 Baby Makin' Isley Brothers
by

Kingsley H. Smith

05/09/2006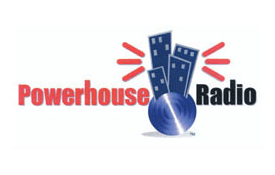 "Baby Makin' Music," scheduled for release today, marks the 36th album, (not counting compilations), featuring the remarkable sound of the Isley Brothers. 1959's "Shout" was their first collection.
Ronald and Ernie carry the torch forward with this fourth Isley Brothers CD of the new millennium. "Blast Off," featuring guest R. Kelly, is the first single from "Baby Makin' Music."
"Blast Off" is one of the better slow tracks, and there are a lot of them. Out of 11 tracks, "Pretty Woman" can be called uptempo, three songs can be tagged as medium tempo - and the rest are smooth waves pushing the mellow "quiet storm" Baby Makin' ship.
You're My Star
Blast Off (featuring R. Kelly)
Just Came Here To Chill
Gotta Be With You
Pretty Woman
Forever Mackin
Show Me
Give It To You
Beautiful
Heaven Hooked Us Up
You Helped Me Write This Song
Ronald "Mr. Biggs" Isley can still croon with the best of them. His falsetto still has enough silk to compensate for some loss of shine in his velvet voice.
"Gotta Be With You," serving up Ernie Isleys' understated signature guitar, brings to mind the rhythm of 2001's "Contagious."
Seal has written a couple of songs, rounding out the softer sound of "Baby Makin' Music."
For longevity alone, the Isley Brothers deserve praise. Decade after decade, they've stayed current with the trends, without abandoning their unique style or voice.
----------
Here's an Isley Brothers mini concert review I wrote back in 2004:
The Isley Brothers, lead by Ronald and Ernie, on the steps of the Philadelphia Art Museum, Philadelphia PA, performed in front of just slightly under 1 million people on July 4, 2004.
So what's a 2004 Isley Brothers Concert like? Here's their musical set, in order of performance:
Between the Sheets
Footsteps in the Dark
Who's That Lady
It's Your Thing
Twist and Shout
This Old Heart of Mine
For The Love of You
Busted
Voyage to Atlantis
Summer Breeze
Keep it on the Down Low
Contagious
Shout
45 minutes of hits. Compared to an Isley Brothers/Graham Central Station concert I saw back in the day, this show was better, because Ron Isley, like a fine wine, only gets better with age.