0 More Square Biz from Teena Marie
by

Kingsley H. Smith

05/11/2006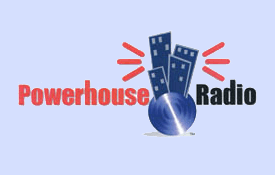 Teena Marie, the diminutive classic soul star, has a new gem to add to her collection of jewels.
"Sapphire," is "Lady T.'s" new release, featuring several songs inspired by her friendship with the late Rick James. In the past, James and Marie collaborated on many tunes, including the electrifying classic, "Fire and Desire."
Smokey Robinson, George Duke, and Teena's 14 year-old daughter, Alia Rose, are special guests on this new release.
I saw Teena Marie once, headlining a show at The Spectrum arena in Philadelphia. In this kind of setting, it's sometimes hard for an artist to connect with their audience, but Teena was equal to the task.
This Summertime show was a party jam, a performance in which Lady T. gave it her all.
Coming soon, you'll be able to see Teena Marie live in her home town of Los Angeles, and in Atlanta, Chicago, and New York City, as she prepares a tour to promote her new album.