0 Jammin' with Damian Marley
by

Kingsley H. Smith

05/09/2006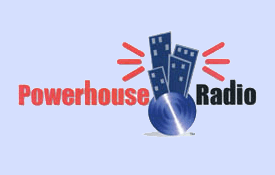 Damian Marley, also known as "Junior Gong," has picked up six honors at the recently held International Reggae and World Music Awards.
Damian was the center of attention at the 25th anniversary of this awards spectacular held in New York City at the world famous Apollo Theater.
He's the youngest son of Reggae legend Bob Marley. Mr. Damian Marley walked away with prizes for:
entertainer of the year
recording artist of the year
best song: "Welcome to Jamrock"
best album: "Welcome to Jamrock"
best music video: "Welcome to Jamrock"
best songwriting award (with his brother Stephen Marley)
Earlier this year, Damian became the first reggae artist to win a Grammy Award outside of the Reggae category for his Best Urban/Alternative performance: "Welcome to Jamrock" single.
The 2005 CD also won a best reggae album Grammy.
Marley is slated to appear at the four day Bonnaroo Music Festival in Manchester, Tennessee, on June 16. He'll tour with Ben Harper, appearing August 10th in Phoenix, Arizona, and September 14th at World's Fair Park in Knoxville, Tennessee.