0 Beyonce? Punk'd by PETA
by

Kingsley H. Smith

06/20/2006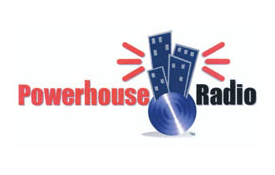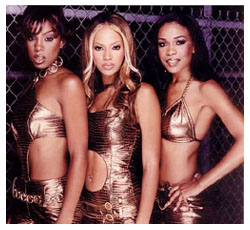 Guest who came to dinner with Beyonce'? PETA, - the People for the Ethical Treatment of Animals group.
PETA recently placed an anonymous winning bid in an eBay auction for the chance to dine with Beyonce'.
When Miss Knowles showed up for the dinner engagement, PETA confronted her about fur in her wardrobe and in her clothing line.
Maybe PETA will be happy with this Destiny's Child shot (left to right) of Kelly Rowland, Beyonce', and Michelle Williams, as it features "faux-croc" leather (designed by B's mother, Tina Knowles).
This is one of the silliest stories of the year. If PETA has issues with Beyonce', they should have gone through the proper channels with her management, rather than stealing a "fantasy" dinner away from one of Beyonce's fans.
A couple of years ago when PETA took on fast food chicken giant KFC, PETA posted some troubling videos on their website taken by some of their undercover operatives at chicken processing plants. Stealth confrontation by Peta is nothing new.
The animal rights group said it had previously attempted to reach Beyonce' through faxes, letters, and at rallies outside of her concerts. Clearly, PETA used shrewd theatrics to get some cheap publicity for their cause with this dinner stunt.
You cross a fine line when you use manipulative tactics to take advantage of the goodwill of others. PETA's cause may be a noble one, but some of their sympathizers are turned off when the organization exploits others just for it's own gain.
As of this writing, Beyonce' has had no comment on this incident.