0 India.Arie, Janet Jackson, and Beyonce'
by

Kingsley H. Smith

06/15/2006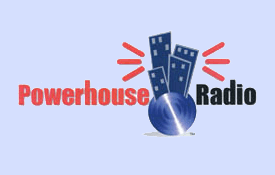 India.Arie, Janet Jackson, and Beyonce' all have new releases rolling out in the coming months.
India's, "Testimony: Volume. 1, Life & Relationship," due June 27th, is her third studio album, and her first since 2002?s acclaimed "Voyage To India" (winner of two Grammy Awards).
Miss Janet will be releasing "20 Years Old," September 26th. The title is a reference to the staying power of the youngest Jackson sibling. Her Control album was released in 1986.
2004's Damita Jo wasn't as well received as 2001's "All For You," so Janet Jackson will have to set the bar high for "20 Years Old."
It's Beyonce' who's on the hot streak. Her "B'Day" CD is scheduled for release on September 5th, to coincide with her 25th birthday.
The tease promotion for "B'Day" on Beyonce's website is a little over the top, with a bee repeatedly flying around the computer screen across her larger than life logo (to the beat of Beyonce's music).
These three highly anticipated releases will certainly be in the race for 2007 Grammy Awards.