0 Bobby Bland - Blues Master
by

Kingsley H. Smith

05/23/2006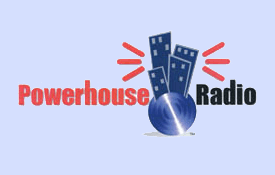 Imagine sitting in a large club, with just a handful of music fans, soaking up a soulful performance by a legendary blues master.
I don't recall the reason why, but on this particular weeknight, only about 30 people came out to hear Bobby Bland. It was the last set of two shows for the evening.
The stage was the Club Harlem in Atlantic City, New Jersey. The decade: mid 1970's. I learned that night how a professional singer delivers a performance that rises to fan expectations, regardless of whether 30, or 3,000, or 3 million people are watching.
Bobby "Blue" Bland hails from Rosemont, Tennessee. He did his first recording in Memphis, Tennessee in 1951.
During the early years, he worked with B.B. King, Junior Parker, and Johnny Ace. Bobby earned the nickname "blue" from his energy and enthusiasm.
The Bobby Bland style is a fusion of gospel, R&B, and blues. This mix has worked well for him through the decades.
One of his biggest classic R&B hits is "Turn on Your Love Light," a number two soul hit in 1961 - a song that's been covered by everyone from Solomon Burke to Tom Jones.
With an incredible string of successes through 1985, Bland had 63 different songs make the R&B charts. Early in his career, he and his band did over 300 live shows a year.
Bobby's most recent release was in 2003. He's recorded lots of music in every decade since the 1950's.
In 2004's Elwood's Blues, Interviews with the Blues Legends and Stars, (by Dan Aykroyd and Ben Manilla), Bland is asked how he keeps finding fresh material...
"You have a lot of help in that area, because people get kind of attached to you as you grow. They know the type of material that you've been good at, that you've been fortunate to sell, and they know the type of story that you'd like to tell."
Bland explains that the signature growl in his voice happened after his tonsils were removed. He went from a high falsetto to a low baritone.
The growl was refined with the help of a sermon by Rev. C. L. Franklin, "The Eagle Stirred His Nest." Bland continues...
"I listened to this particular part over and over and I said, "It looks like I could use this for something." So I started to practice the different squalls that he was doing - I stole the squall thing from him."
"C. L. Franklin was one of my favorite preachers. I always liked his daughter too - my favorite singer, Aretha."
In the interview, Elwood Blues asks Bobby Bland if the thread of sadness that most blues songs are based on makes young people less interested in the blues.
Bland says that "blues is a downer to younger black people, mainly because our history carries a lot of guilt and disappointment."
"Blues basically was done by being sad, being out in the country and not allowed to do certain things. So young black people, some of them don't want to look back on that era."
"They want to look ahead the way Dr. King has brought them up to now. There's no looking back, we got to go forward. But the blues will always be here."
Bobby Bland was inducted into the Rock and Roll Hall of Fame in 1992, along with Sam & Dave, Booker T. & The M.G.'s, Elmore James, and Jimi Hendrix. Anything but bland, Bobby is a "Blue" giant among legendary company.