2 Chris Jasper's Journey from The Isley Brothers to Invincible
by

Kingsley H. Smith

08/30/2007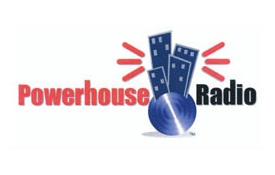 Rock and Roll Hall of Fame inductee Chris Jasper was an important member of the expanded Isley Brothers.
Chris, along with Marvin and Ernie Isley, joined original members Ronald, Rudolph, and O'Kelly Isley in 1973.
After 13 years with the Isley Brothers, Chris, Marvin, and Ernie formed Isley/Jasper/Isley in 1984, delivering the number one 1985 hit, "Caravan of Love," featuring Chris on lead vocal.
After moving on from Isley/Jasper/Isley in 1988, Chris formed the independent label Gold City Records.
While with Gold City Records, Chris Jasper has performed and written music for other artists.
Invincible, is his new 2007 release, featuring these tracks:
"Invincible"
"Keep Reaching Higher"
"I Know That You Love Me"
"Without Love"
"Let God's Will Be Done"
"Thank You Lord"
"A New Life In Christ"
"He's The Judge"
"Do You Believe"
"Come On and Testify"
Invincible is very much a producer project. Jasper writes, produces, and performs all of the tracks. He sings lead and background vocals.
Each original song is based on a particular scripture from the Bible, (listed in the CD credits).
Jasper projects a clear, inspirational, positive message, skillfully weaving divine themes into these 10 "songs of praise."
Chris doesn't deviate from the melodic rhythms of his past success. This CD presents familiar Isley styled instrumentation that should easily appeal to progressive R&B fans.
When an artist conceives and implements an entire project by themselves, there's a danger that the final result becomes an expression of perceived perfection. One point of view controls every aspect of the creative process.
There's a formula to how the lyrics are integrated into these songs, and the lyrics are the focus. I suppose I was expecting more musical virtuosity highlighting Jaspers' skill as a musician with more instrumental soloing.
I wonder if the spiritual message of some of these poetic praises might have been better presented in a more traditional way with more gospel, and less R&B. However, it's clear that the aim of this release is to appeal to both R&B and sacred fans, and C.J.'s goal for the most part has been accomplished.
I found Jasper at his best on "Without Love," and "A New Life in Christ." Vocally, "Without Love" recalls the classic harmonies of The Impressions with Curtis Mayfield.
Compared to the first 7 songs, the last 3 tracks, "He's The Judge," "Do You Believe," and "Come On and Testify" embrace the Isley/Jasper/Isley-Isley Brothers style more openly with slightly more funk to the bottom beat.
"Come On and Testify" has a nice guitar riff that hints respectfully to "Move On Up," the solo track by Curtis Mayfield.
Tailor-made for the lovers of inspirational music, Invincible may attract an expanded base of R&B lovers too, as Chris Jasper has fused a sound he pioneered together with the reverent message of God on this accessible release.