0 Roberta Flack Hits the Road
by

Kingsley H. Smith

08/22/2007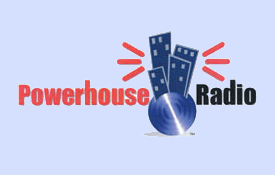 4 Time Grammy Award winning singer-songwriter Roberta Flack has several highly anticipated concert appearances coming this Fall.
You probably remember these 10 Flack favorites:
"Killing Me Softly with His Song"
"The First Time Ever I Saw Your Face"
"Feel Like Makin' Love"
"Reverend Lee"
"Making Love"
"Where Is the Love" with Donny Hathaway
"You Are My Heaven" with Donny Hathaway
"Back Together Again" with Donny Hathaway
"Tonight I Celebrate My Love" with Peabo Bryson
"At The Concert" with Michael Henderson
But are you aware of The Roberta Flack School of Music?
Funded entirely by private donations, the school sponsors children who demonstrate a strong interest in studying music. Students are educated and encouraged to master fundamental principles of music, and are taught to read, and write music.
As a former Washington, DC teacher, Ms. Flack is helping to inspire the crown of creation in blossoming young minds.
Catch an evening with Roberta Flack coming soon for an "Oasis" of musical joy:
August 27, 2007 Althea Gibson Evening of African American Women's Firsts, Opening Ceremony, 2007 US Open Tennis Tournament, New York, NY
September 7 & 8, 2007 Chinook Winds, Lincoln City, OR
September 22, 2007 Concert for Autism, Palace Theatre, Stamford, CT
September 26 - 29, 2007 National Symphony Orchestra with Marvin Hamlisch, Kennedy Center, Washington DC
September 30, 2007 Ho-Chunk Casino, Hotel and Convention, Baraboo, WI
October 27, 2007 Keswick Theatre, Glenside, PA