0 Five Fine Phyllis Hyman Favorites
by

Kingsley H. Smith

08/29/2006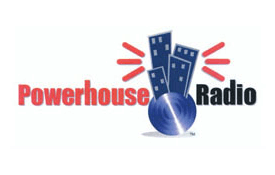 Phyllis Hyman was a remarkable talent.
I was lucky enough to be the master of ceremonies for a concert she performed in Atlantic City, New Jersey, at Convention Hall on the boardwalk in the early 1980's.
This shot was taken of us after the concert. The very statuesque Phyllis, resting after a dynamite show, is sitting on a small chair.
She seemed pretty happy during this period of her life, as she was starting to get more well deserved recognition.
The following five songs give you a nice snapshot of Phyllis Hyman the singer:
Old Friend
Betcha By Golly Wow
Somewhere in My Lifetime
You Know how to Love Me
Kiss You All Over
"Old Friend" is a wonderfully sung romantic salute to a special person just returning from a long absence who is the focus of some glowing unconditional love.
Phyllis communicates with soul wrenching emotion inside of Thom Bell and Linda Creed's "Betcha By Golly Wow," recorded with Norman Connors.
You might argue that there's too much production behind ?Somewhere in My Lifetime,? an elaborately arranged pop excursion produced by Barry Manilow. It's still a marvelous song that holds up well today. Phyllis makes it work.
?You Know how to Love Me? is a danceable classic, shared by many as a Phyllis Hyman favorite.
The Exile hit "Kiss You All Over" is much sexier the way Ms. Hyman takes on the tune.
I have nothing but great memories of Phyllis Hyman the person. Her strength as a singer speaks for itself.
Tragically, she took her own life in 1995. Though her soul is at rest and her spirit is silenced, we have her songs to treasure forever .