0 The Fall and Rise of R&B Legend Ruth Brown
by

Kingsley H. Smith

08/24/2006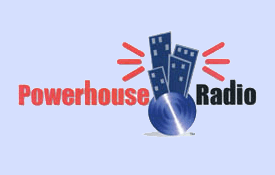 written by Paul de Barros (Seattle Times jazz critic)...
----------
Few popular music stars survive more than one trend.
Against relentless odds, and with more bad luck than any one person deserves, Ruth Brown has managed to do just that.
Known as "the girl with the tear in her voice," Brown virtually defined female R&B singing in the '50s, with sexy, fun hits for Atlantic Records like "Teardrops From My Eyes," "(Mama) He Treats Your Daughter Mean" and "5-10-15 Hours."
But after R&B was re-marketed to white teenagers as "rock 'n' roll," Brown couldn't raise a dime. For nearly two decades, she worked as a domestic and a school-bus driver.
Then, in 1977, the comedian Redd Foxx offered her walk-on parts on his TV show, "Sanford and Son," and a new theatrical talent was born.
In 1989, Brown won a Tony Award for her role in the Broadway show "Black and Blue." (She also won a Grammy that year for her album "Blues On Broadway.") Along the way, she starred in Allen Toussaint's Off-Broadway gem, "Staggerlee" and played the white-wigged Motormouth Maybelle in the John Waters' film "Hairspray."
Reached by telephone earlier this week at her home in Las Vegas, Brown was reading the script for the new John Sayles movie, "The Honeydripper," in which she'll play the part of a blues singer named Bertha.
"I'm excited," she said in a voice still rich and vibrant, though congested from a recent hospital stay for fluid in her lungs. "Bertha has been singing the blues many, many, many years and she knows the history. Unfortunately, my character dies in the end of the story, but it's all right - I've got five songs in there."
Brown is also proud of her new Hummer commercial, featuring the Bobby Darin classic "This Little Girl's Gone Rockin'. "
Brown's career is unusual, in that she jumped the subtle but real class barrier between R&B and jazz.
"There was a time they didn't want to say they knew Ruth Brown because she was an R&B singer," said the 78-year-old survivor. "They didn't respect you at all. Dinah [Washington] tried to insult me because of that."
The great Billie Holiday, after hearing Brown imitate her at Cafe Society, "walked into the dressing room and read me out good," said Brown. "She said, 'You're pretty good, but there's only one Lady Day, and I'm it. If you want to steal my stuff, do it your own way.' "
That's exactly what Brown's been doing all these years. The delicious, tongue-in-cheek twinkle of those '50s R&B songs matured into the sophisticated, theatrical sass of her "Black and Blue" showstopper, "If I Can't Sell It (I'm Going to Sit On It)."
Brown has been beset by mishaps during her long career. Raised in Portsmouth, Virginia,(where a street and a new blues festival were named for her this year), Brown got into a severe car accident on the way to her first recording session in New York. After recovering from knee surgery, she had a stroke in 2000.
Brown made a triumphant comeback in 2003, at Bumbershoot as well as an extended appearance at the Manhattan supper club Le Jazz Au Bar.
Brown sings seated on her "throne" now, but there's no dearth of spirit coming from that voice. She does the old hits but also tunes from "Black and Blue" and from her excellent 1999 album, "A Good Day for the Blues" (Bullseye).
"If I can't sell it, I'm going to sit down on it," she said, with a laugh. "Life turns around, and the truth comes down. It's amazing how many times I sang that song on Broadway. Now I have to sit down, anyway."