0 Jimmy Cliff Rolls Reggae into Rock Hall of Fame
by

Kingsley H. Smith

03/09/2010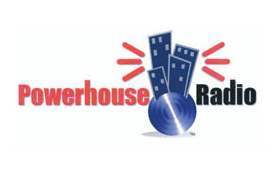 Jamaican Jimmy Cliff is in the fraternity of reggae brothers Johnny Nash, Bob Marley, Denroy Morgan, Shabba Ranks, and others.
In different decades, these singers have all boosted the allure of reggae music as a dancehall genre crying out for more mass appeal acceptance.
As an ambassador of his craft, Jimmy Cliff, and his respected brethren above, have all achieved it...hard earned cross-over mainstream success.
Cliff recorded "Wonderful World, Beautiful People" in 1970, his biggest hit. You can listen to a sample of it below.
With more than 30 albums in his catalogue, it's really not surprising that Jimmy Cliff is being inducted into the Rock and Roll Hall of Fame on Monday, March 15, 2010 in New York City.
Cliff has more than 30 movie soundtrack credits to his name too.
Perhaps his biggest claim to fame is as an actor. Watch the IMDB trailer from The Harder They Come, Cliff's 1972 role as a reggae singer looking to break out big.
The Harder They Come is the movie credited with introducing reggae to a worldwide audience.
Jimmy Cliff will join the other 2010 inductees: Abba, Genesis, The Hollies, and The Stooges.
Listen to 30 seconds of "Wonderful World, Beautiful People" by Jimmy Cliff.