0 Jimi Hendrix Experiences the Valleys of Neptune
by

Kingsley H. Smith

03/11/2010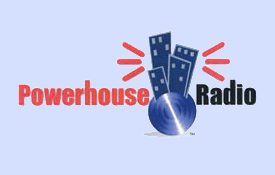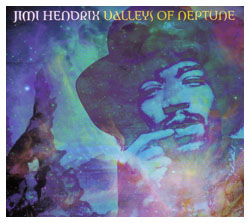 He only authorized the release of 4 albums, yet Jimi Hendrix set the standard by which all other guitar legends are measured.
2010 is the year of the Jimi Hendrix Catalogue Project, a partnership between Sony Legacy Records and the Hendrix estate.
It's been 40 years since his death in 1970.
Over the decades, we've seen an unending parade of Hendrix reissues, remixes, and alternate take collections dropped on the market.
I've passed on all of them...until now, and it was worth the wait!
Valleys of Neptune was officially released on Tuesday, March 9.
To say Jimi Hendrix was a genius is an understatement. Witness these 12 never before released songs (or versions), many courtesy of the final studio recordings by the original Jimi Hendrix Experience.
You're not getting reheated leftovers. Valleys of Neptune features Hendrix in the recording studio during his creative peak.
People who review music for a living have been gushing over this album anticipating its release for months. I agree it doesn't disappoint.
Rather than spend a lot of time going through track by track, I'll say that Hendrix shows here why he is a master at blending blues and rock riffs into cascading explosions of stunning originality.
He mesmerizes you with spontaneous tactical proficiency pushing the envelope repeatedly with surprise guitar licks to wow the senses.
The Valleys of Neptune CD booklet contains 10 pages of enjoyable well researched liner notes by John McDermott who tells the inside story about the various tracks.
10 well photographed pictures detail the emotional focus of Jimi at work.
Hendrix differentiates strong new versions of "Stone Free," "Fire," and "Red House" from the originals with equally compelling alternate arrangements.
Valleys of Neptune:
"Stone Free"
"Valleys of Neptune"
"Bleeding Heart"
"Hear My Train A Comin'"
"Mr. Bad Luck"
"Sunshine of Your Love"
"Lover Man"
"Ships Passing Through The Night"
"Fire"
"Red House"
"Lullaby For The Summer"
"Crying Blue Rain"
"Slow Version" (bonus)
"Trash Man" (bonus)
The 2 bonus tracks are not on all versions of this album. Look for the one with 14 songs.
If I had to recommend 3 Jimi Hendrix albums for new fans, I would grab:
Are You Experienced
Electric Ladyland
Valleys of Neptune
Electric Ladyland is probably his best.
Want to see the 2010 all-star Jimi Hendrix tribute concert tour? You'd better hurry, as most of the dates as of this writing are sold out.
Ernie Isley of the Isley Brothers, and bassist Billy Cox (a Hendrix army buddy who played on the Band of Gypsys live album) are part of the tour.
Thursday, March 11, San Francisco, CA - The Warfield
Friday, March 12, Reno, NV - Silver Legacy Resort Casino
Sunday, March 14, Denver, CO - Paramount Theatre SOLD OUT
Monday, March 15, Salina, KS - Stiefel Theatre For The Performing Arts
Tuesday, March 16, Kansas City, MO - Uptown Theatre
Wednesday, March 17, Minneapolis, MN - Orpheum Theatre
Thursday, March 18, Chicago, IL - Chicago Theatre SOLD OUT
Saturday, March 20, St. Louis, MO - Fox Theatre
Sunday, March 21, Milwaukee, WI - Riverside Theatre SOLD OUT
Tuesday, March 23, Akron, OH - Akron Civic Theatre SOLD OUT
Wednesday, March 24, Montclair, NJ - Wellmont Theatre SOLD OUT
Thursday, March 25, Red Bank, NJ - Count Basie Theatre SOLD OUT
Saturday, March 27, Atlanta, GA - Fox Theatre
Listen to 33 seconds of "Bleeding Heart" by Jimi Hendrix from Valleys of Neptune.