0 Sharon Jones takes the Long Road to SXSW in Austin
by

Kingsley H. Smith

03/04/2010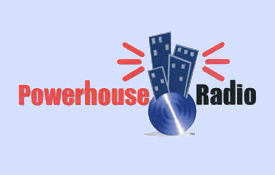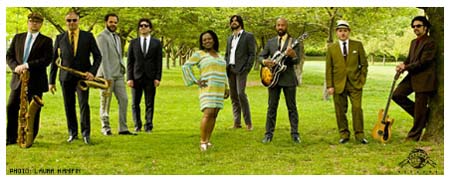 The annual Austin, Texas music extravaganza, SXSW, (South by Southwest), will draw dynamic acts from all over the globe for the March 17 - 21 (music week), 2010 showcase.
1987 was the first SXSW in Austin, a unique music city that mixes jazz, blues, rock, country, & folk. This Texas town claims to have "more original music nightclubs in a concentrated area than any other city in the world."
One group getting a lot of attention this year is Sharon Jones & the Dap-Kings, who will perform Wednesday evening, March 17.
Within some music circles, the R&B authenticity of Sharon Jones & the Dap-Kings is hotly debated.
Without question, Sharon's soulful delivery is genuine. Are the Dap-Kings the second coming of original instrumental virtuosity on par with Booker T. & the MG's (Memphis), The Funk Brothers (Motown), or MFSB (Philadelphia)?
No, if that's what you're looking for.
I'd argue that Jones & company have fused these influences to produce a contemporary neo classic soul sound that doesn't necessarily mimic the expectations of past legacy styles.
When you have a diverse ethnic mix of musicians in a group, fresh sounds are often invented.
People who have seen Sharon Jones & the Dap-Kings rave about their intense live show.
It's also rare for a performer to jump into the music game after the age of 40, and achieve the success Sharon has earned.
You've heard the sound of Sharon Jones & the Dap-Kings in these movies: Soul Men (sound track), Up in the Air, American Gangster and The Great Debaters.
If you won't be in Austin for SXSW, here's the current international tour schedule for Sharon Jones & the Dap-Kings:
Friday, March 26, Snoe.down Festival - Rutland, VT
Saturday, April 10, Astra - Berlin, Germany
Tuesday, April 13, Trabendo - Paris, France
Wednesday, April 14, Koko - London, UK
Thursday, April 15, Paradiso - Amsterdam, Netherlands
Saturday, April 17, Wanee Festival - Live Oak, FL
Thursday, April 22, Festival Internationale de Louisiane - Lafayette, LA
Friday, April 23, The Howling Wolf - New Orleans, LA
Saturday, April 24, Double Decker Festival - Oxford, MS
Friday, April 30, Apollo Theater - New York City, NY
Saturday, May 1, Apollo Theater - New York City, NY
Thursday, May 6, Lewis Ginter Botanical Garden - Richmond, VA
Friday, May 7, Ram's Head Onstage - Annapolis, MD
Saturday, May 8, Jefferson Theater - Charlottesville, VA
Sunday, May 9, The NorVa - Norfolk, VA
Tuesday, May 11, Cat's Cradle - Carrboro, NC
Wednesday, May 12, Orange Peel - Ashesville, NC
Thursday, May 13, Center Stage - Atlanta Atlanta, GA
Friday, May 14, Cannery Ballroom - Nashville, TN
Saturday, May 15, Nelsonville Music Festival - Nelsonville, OH
Monday, May 17, The Southgate House - Newport, KY
Tuesday, May 18, Majestic Theatre - Detroit, MI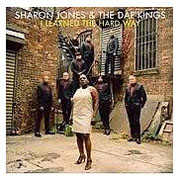 Look for the new Sharon Jones & the Dap-Kings collection, I Learned the Hard Way, their 4th album, scheduled for release on Tuesday, April 6th, 2010.