0 Jody Watley Banks on Makeover
by

Kingsley H. Smith

08/16/2006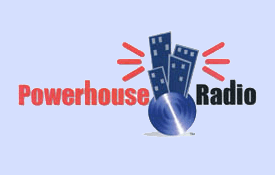 Jody Watley, formerly of the
group Shalamar, has a creative new release, "The Makeover." The CD title implies a rebirth, and that's exactly what Jody does with songs you'll instantly recognize.
Madonna's "Borderline," Diana Ross' "Love Hangover," Chic's "I Want Your Love," and Bob Marley's "Waiting in Vain" are some of the songs Watley re-energizes.
Both "I Want Your Love" and "Waiting in Vain" offer danceable interpretations that expand the scope of the original Chic and Marley tunes.
"Makeover" has twelve tracks, offering lots of variety, including several new songs.
Jody tackles a medley of Carpenters hits, "Close to You," "Superstar," and "We've Only Just Begun." Her approach is quite different from Luther Vandross' mellow take on the hit song "Superstar."
"The Makeover" is Jody's ninth solo album. She sings on this one with gusto. Her fans new and old will enjoy it.
Pick up on her good times with Howard Hewitt and Jeffery Daniels by checking out Shalamar's official biography.
Jody Watley is the god-daughter of the late classic soul legend Jackie Wilson. She has a great blog, so read about her latest adventures at Jody Watley dot net.