0 Leon Ware: Motown Producer - Artist R.I.P.
by

Kingsley H. Smith

03/01/2017
Marvin Gaye's passionate "I Want You" and propositional "After The Dance" were major hits produced by the talented tune weaver Leon Ware. He co-wrote/produced Michael Jackson's 1972 #2 R&B hit "I Wanna Be Where You Are."
Ware passed away on February 23 at age 77. When you orchestrate Motown hits, you get a chance to record your own records. Ware got the chance and had quite a few albums released. None of them were stand-outs.
The one you see below is favorably rated among his solo catalog.
Sonically Ware's voice lacked the sensuous primal passion of Marvin Gaye who Ware helped guide to the top. However, as a singer, Leon gave it his best.
Listen to 88 seconds of "Learning How To Love You" from Leon Ware's rare 1976 Gordy label album "Musical Massage." It's the only Leon Ware album I have in our archive. This was a promotional copy given to me by Motown.
Below is a photo of Ware from the back of the album, along with the front cover.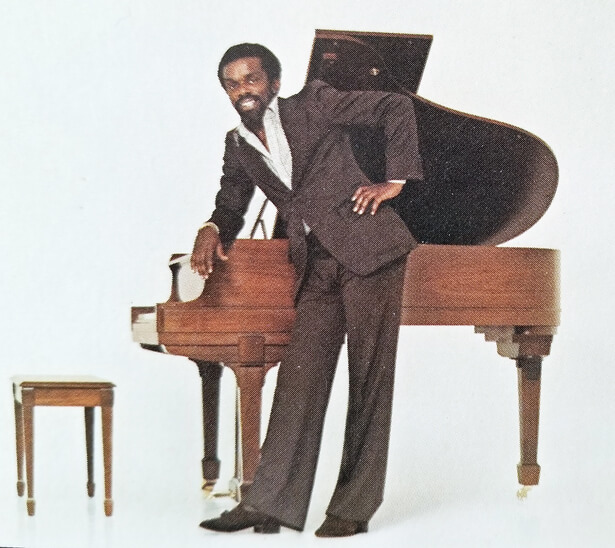 "Musical Massage" featured Ware's version of "Body Heat," a song he co-wrote with Quincy Jones. "Turn Out The Light," the final song on the record was co-written by Ware, Minnie Riperton, and Richard Rudolph.