0 The Mothership Lands In Washington DC at NMAAHC
by

Kingsley H. Smith

04/05/2017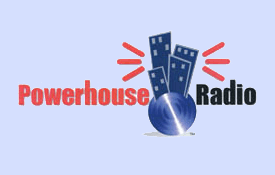 Parliaments, Parliament, and Parliament / Funkadelic. All three names correctly identify phases of Mr. "Atomic Dog" George Clinton's musical career. A career that would grow extraordinarily big carrying along the baggage of a sizable supporting cast of characters.
After seeing MC Hammer's show at Madison Square Garden in New York City in the early 1990's, I thought the Hammer-time on-stage posse was bloated but he couldn't touch this: the scale of Clinton's P-Funk funkateers.
According to author Marc Taylor in A Touch of Classic Soul 2, The Late 1970s "It was costing George Clinton $150,000 a week to keep his 88-man entourage of singers, musicians, and crew on the road."
I highly recommend Taylor's history of P-Funk for more insider revelations.
Here's one non-human member of the Parliament / Funkadelic show that's found a home in The National Museum of African American History & Culture (NMAAHC) in Washington, DC.
The Mothership.
I took both of these photos below during a visit to the museum in February. Clinton's Mothership from Mothership Connection fame is flanked by effigies of George on the left, and Bootsy Collins on the right.
Long live the sound of Parliament / Funkadelic.
Can you handle hearing George Clinton & His Gangsters of Love sing a Barry White song (featuring Clinton and El DeBarge) in our review of his 2008 album?