0 Mary J Blige is Stronger with each Tear
by

Kingsley H. Smith

01/04/2010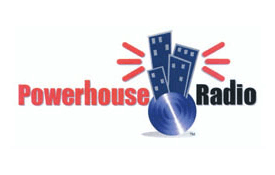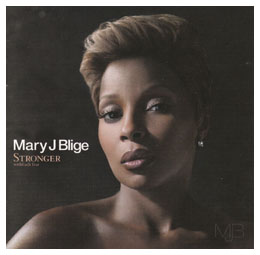 Why does Mary J. Blige stands out from other contemporary ladies of song including Beyonce', Alicia Keys, and Rihanna?
Well, Mary J. is... Mary J.
Miss Blige has forged a solid track record since 1992 building on an authentic R&B hip hop fusion that she continues to refine with intricate skill.
Her new album Stronger with Each Tear, released at the tail end of 2009, features spirited, lively, and well produced commercially festive tracks.
The songs reflect positive emotions. Mary J. belts out the lyrics with expressive conviction.
You know she's been around the block and communicates her experience through the stories these songs tell.
Despite the slick, catchy hooks in these crafty and memorable numbers, there's just enough raw grit to keep Mary J. real, relevant, and believable.
With the exception of the very different "I Can See In Color," a bluesy final track, Stronger with Each Tear, is consistently good.
You've read my opinion, now here are 3 others...
Los Angeles Times - "The compositions belie their complexity with expansive hip-hop beats, delicate piano and lush strings. Producers such as Ne-Yo know how to primp and pamper without hitting overload, and guests Drake, T.I. and Trey Songz all deliver strong turns."
"Yet some of the best moments are stripped down: the Raphael Saadiq-produced "I Can See in Color," also featured on the Precious soundtrack, is a profession of self-worth that's at once silky and dirge-like."
New York Times - "The standout on Mary J. Blige's ninth studio album, Stronger with Each Tear, is its final song, "I Can See in Color," from the soundtrack of Precious."
"It restates Ms. Blige's favorite message that tribulation is the beginning of redemption in an emphatically unadorned minor-key soul setting."
Boston Globe - "The queen of hip-hop soul splits her loyalty between three masters with the agility of a gymnast, but she manages to hold a mood with seamless transitions between each."
"Deliberate, midtempo pop-soul songs help you catch your breath, which is all the better to sing along."
"The highlights include the current single, "I Am," another slice of melodic joy from the golden production team Stargate, and the purposeful "Each Tear," which sounds like a combination of Alicia Keys and Aretha Franklin."
"The album closes with a one-two punch of simmering, old-school soul tracks "In the Morning" and "I Can See in Color."
"The latter, from the Precious soundtrack, is produced to raw perfection by Raphael Saadiq. It's a reminder that Blige gets stronger with each album."