0 Time Plays it Cool for New Year's Eve
by

Kingsley H. Smith

12/30/2009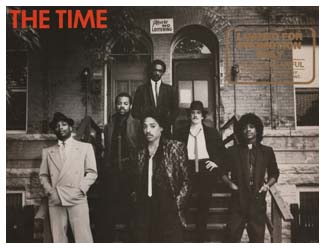 That's Morris Day out in front on the cover of the Time's 1981 album, The Time.
As was normal back in the day, record label Warner Brothers stamped a "loaned for promotion only" sticker on the upper right side of my deejay copy (of the vinyl disc).
Terry Lewis, Jimmy Jam, Monte Moir, Jellybean Johnson, Jesse Johnson, and Morris Day were the Minneapolis, Minnesota Time.
They'll be represented during the 16 hour plus Powerhouse Radio New Year's Eve Special beginning at 9 am Eastern.