0 Mavis Staples Steps Up
by

Kingsley H. Smith

08/02/2006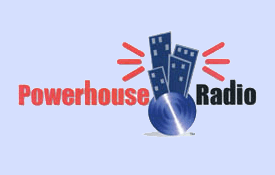 You'll find lots of food for thought in this conversation with Mavis Staples by writer Robert Morast. What do you think?
After the article, my postscript fills you in on current Mavis activities.
----------
Mavis Staples: Big voice, Lots of Soul
by Robert Morast of the Sioux Falls Argust Leader
"Mavis Staples says she doesn't know what key she's in while singing.
But the soul legend who moaned and bellowed some classic R&B songs while part of The Staple Singers does know that she's not a fan of today's R&B music because so much of it disses women.
That shouldn't be a surprise. After all, one of Staples' most memorable vocal moments was in The Staple Singers' song "Respect Yourself," a tune that admonishes the acts of ignorant men.
After Pops Staples introduced the funky church-tinged song, Mavis took over the second verse issuing a soulful criticism of men by singing, "You curse around women but you don't even know their names/then you're dumb enough to think it'll make you a big ol' man."
Sound like any hip hoppers or R&B singers you know? 50 Cent? R. Kelly, perhaps?
Staples doesn't name names, but she's not afraid to call out the machismo-soaked lot 30 years after "Respect Yourself" dogged the men of its time.
"The songs today ... it's actually garbage to me, because you're disrespecting the ladies," Staples says from her home in Chicago.
She then steps back in time to cite the material of R&B patriarchs such as Curtis Mayfield or The Temptations as more appropriate examples of how to sing about women.
"These songs could make you feel like you were falling in love," Staples says.
After singing a quick, syrupy sweet line from The Temptations' "My Girl," Staples says, "You would actually swoon when you heard these guys sing."
Somewhere, there are probably women swooning over Fiddy's mush-mouthed "In the Club."
But it remains to be seen if this style of R&B can transcend the moment and live on through time, like "My Girl" or "Respect Yourself."
"I'll never forget hearing 'Respect Yourself' for the first time," says Shemekia Copeland, a young blues singer. "It's hard to explain. (Mavis) just comes in and you know she's there. It's like a tornado hit."
Too much bling nowadays ...
Another natural disaster reminded Staples of some other things plaguing today's R&B materialism and the lack of a cultural leader.
After seeing how Hurricane Katrina devastated New Orleans, Staples says she wished more musicians were taking stands on the neglect that surrounded the Katrina evacuees.
"I feel that these kids should get on board and forget about the bling-bling for a while and check out what's going on around them," Staples says. "But it's hard for them to see that. They came out and became big stars. They didn't struggle coming up like we did."
And she says they don't have anyone to guide them.
"We don't have a black leader today," Staples says. "Maybe that would show them that they should start putting some positive messages in their music about the world today."
As a former convert, she knows. The Staple Singers were pushing their gospel soul sounds when Martin Luther King Jr. managed to convince the group to start singing about civil rights - like its song "Long Walk to D.C.," which implores people to take their opinions to the nation's capitol.
"But I don't see anyone being a leader," Staples says. "I think somebody like Queen Latifah (could) ... not totally, but she could be instrumental in getting it together.
"But we need a white leader, too. We need to start thinking about everyone together."
Hmmm, sounds like a new song."
----------
Catch Mavis Staples on tour this Summer and Fall making appearances with B.B. King, the Blind Boys of Alabama, and others.
In June, Mavis was awarded a National Endowment for the Arts (NEA) National Heritage Fellowship. The Fellowship is the USA's highest honor in the folk and traditional arts.
Mavis's father Roebuck 'Pops' Staples received a Heritage Fellowship in 1998, and 2006 marks the first time that a daughter and father have been honored individually with a fellowship.
Awarded since 1982, other past recipients of the Heritage Fellowship include B.B. King, John Lee Hooker, Michael Doucet, Shirley Caesar, Albertina Walker, Doc Watson, and Bill Monroe.