0 Rediscovering Lionel Richie
by

Kingsley H. Smith

08/01/2006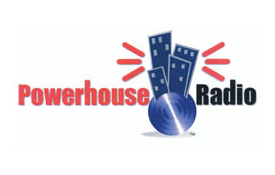 Two years ago, reviewing Lionel Richie's 2004 CD "Just for You," (link to be updated) I wrote that his collection of new songs did "not quite capture the style of his older hits, or the R&B sound of today."
I was not alone. If you search through the RIAA (Recording Industry Association of America) gold and platinum records database, among the 27 citations for Lionel Richie, "Just for You" is missing in action.
Gold and platinum releases represent success. Gold releases have sold 500,000 units, and platinum hits have topped 1 million units.
"Just for You" sold only 204,000 copies in the USA.
Compared to his string of 15 consecutive top 10 R&B hits between 1981 - 1992, (five peaked at #1), the material on "Just for You" was disappointing.
Let's remember, here was a guy who is the consummate successful songwriter. An entertainer who:


performed "All Night Long" during the XXIII Olympic Games in Los Angeles in 1984, with 200 dancers, and a worldwide television audience of over 2 billion people.
Won 5 Grammy Awards.
Won an Oscar and Golden Globe Award for "Say You, Say Me."
Given my thoughts about "Just for You," I was pleasantly surprised while auditioning his brand new 2006 release, "I Call It Love," a song that will be included in his new CD, "Coming Home," scheduled for a September 12 release.
Opening and closing with what sounds like either a mandolin, or a solo harp and acoustic guitar combination, the melodic song drifts effortlessly into a contemporary mid-tempo beat, accented by background harmonies, reminiscent of Usher's style.
"I Call It Love" is well constructed, with a nice tight hook..."they call it - we call it - you call it - I call it love." Joining the hook to reset the song back to its main rhythm is a distinctive bridge (that all good pop songs contain).
Listen closely, and you'll hear some understated synthesizer, a tip of the hat to Lionel's sound with The Commodores.
His voice sounds clear and distinctive on this new song. He's feeling the song, and enjoying it.
Lionel Richie fans, "I Call It Love" is not "Truly" or "Oh No," its closer to The Commodores "Sweet Love" (in tempo), with a more consistent pulsating beat.
The young dynamic duo of Stargate and Taj have written and produced this gem for Lionel. Check out "I Call It Love," new to our playlist this week on Powerhouse Radio, The #1 Total R&B Experience.
Richie's "Coming Home" CD includes other collaborations with a new generation of hitmakers, including Jermaine Dupri, Raphael Saadiq, Dallas Austin, Sean Garrett, Chuckii Booker, and others.
Give "I Call It Love" a listen. I think you'll like it.