0 Motown Memories from Martha Reeves Part One
by

Kingsley H. Smith

05/26/2006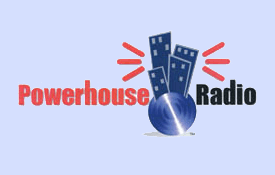 Here's part one of a great conversation with Martha Reeves, from an article written by David R. Guarino, as published in San Francisco's Bay Area Reporter: Soul Survivor, Motown Memories with R&B Legend Martha Reeves...
----------
"Under the careful tutelage of founder Berry Gordy, Jr., Motown Records (and its offshoot labels Gordy, Tamla, Soul, and V.I.P.) provided a home base for some of the biggest names in R&B history, among them Smokey Robinson and the Miracles, Diana Ross and the Supremes, Marvin Gaye, The Temptations, The Four Tops, Gladys Knight and the Pips, and Stevie Wonder.
Part of Motown's indelible impact on modern music was defined by the unforgettable sound and unmistakable talent of a young woman named Martha Rose Reeves, the eldest girl in a family of 11 children, and the driving force behind the legendary group Martha Reeves and the Vandellas.
This native of Eufaula, Alabama, rose from poverty-stricken obscurity to worldwide superstardom as the leader of Reeves and the Vandellas, one of Motown's earliest and most consistent hit-makers. They turned out unforgettable hits like "Dancing in the Street," "(Love Is like a) "Heatwave," "Quicksand" and "Come and Get these Memories."
Reeves eventually lost the favor of Gordy when she challenged him over finances, dwindling exposure and lack of support in light of The Supremes' (in particular, Diana Ross') ascent to superstardom.
Her unwillingness to passively accept Motown's agenda took its toll on her spirit and, ultimately, her career. She and the Vandellas eventually found themselves outside of Motown's protective enclave.
Problems with drugs led her to deeper despair and isolation. But her indomitable strength and deep faith won out in the end. Reeves found the courage to triumph over the disappointments and challenges that plagued her for many years. Her natural talent is as vital today as it was 40 years ago.
Today, Reeves performs with her sisters and has founded her own record label, ITCH Records. Appearing in Motown revues both here and in the UK, Reeves also appeared in a touring production of the classic musical Ain't Misbehavin'.
Reeves has also entered politics, and is now a seated member of the Detroit City Council.
David Guarino: Your career with Motown is the stuff of which dreams are made. What was it like starting out as a backup singer for Marvin Gaye?
Martha Reeves: When I first went to Motown, Marvin was on the list of drummers. He had been brought there as a singer, but at Motown, everybody waited their turn.
Marvin originally played backup drums for Smokey Robinson; he was multi-talented. I was a secretary at Motown, and one day I was asked to call the Andantes to back Marvin on a song, and the Andantes weren't available.
I called the girls I had been recording with as the Del Phis and told them we needed to do some backup work. So we stood directly behind Marvin, and he recorded the hit "Stubborn Kind of Fellow" with Rosalyn, Annette, Gloria, and me singing with him. It was great fun.
David Guarino: At one point during your tenure with Motown, you confronted Berry Gordy about the fact that you were not receiving all of the money you were entitled to.
Martha Reeves: Well, yes. Questions were being raised among the artists about why the record sales money didn't add up.
David Guarino: Were the discrepancies part of a deliberate attempt by Motown to take advantage of its artists, or were Gordy and his staff merely bad bookkeepers?
Martha Reeves: Berry had hired a staff of people to train us, unlike other recording companies of the time. We had Prof. Maxine Powell, who taught us personal development, which was needed for what we called "The Motown Look."
There was a Motown style and there was a Motown grace, and it was all taught. We were taught to move, and that set us apart from other artists.
That's where the money went. Berry had to keep these people on salary, and we all had four years of training. So it was all of good accord; Berry just didn't bother to explain.
I think that he felt that he didn't have to, because Motown was his company, and we came there with no money, just natural talent that he developed into a professional stage presence.
I've had people approach me with feelings of anger towards a man who discovered us and made us famous. And there were times in my career when I was quoted saying things before I knew the truth. And the truth always sets you free."
----------
To be continued in Motown Memories from Martha Reeves part two, coming next time.