0 Motown Memories from Martha Reeves Part Two
by

Kingsley H. Smith

05/29/2006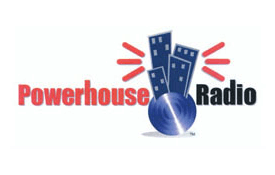 Here's part two of a great conversation with Martha Reeves, from an article written by David R. Guarino, as published in San Francisco's Bay Area Reporter, Soul survivor, Motown memories with R&B legend Martha Reeves...
----------
David Guarino: "Were you ever presented with a song to record where you listened to it and thought, "I really don't want to record this, I don't even like it?
Martha Reeves: Well, that would be "Dancing in the Street!" When I first heard it, I thought, "I don't want to be dancing in the street, I want to be in some fabulous nightclub. I'm not a street singer!" The Vandellas and I never practiced on street corners; we practiced in our living rooms and on the playground at our school. We weren't on the street.
But then I listened to the lyrics, and I realized that they were referring to people such as those in Rio de Janeiro, where everybody just parties during carnival times. Or the way they do in New Orleans; people just hanging out, dancing and rejoicing to music.
Men wrote most of my songs, so I've had to take them and change them around, make them soft and sweet. They're sung in my spirit, and show my likeness.
I rehearse at home, then I take the song to the studio. I have a reputation for being a one or two-take artist.
David Guarino: Would you change the way you handled your music career?
Martha Reeves: I did as best I could, not having a formal knowledge of show business, and I chose people who might not have been the best for me and my career.
I was distracted from professionalism for lack of a stern management. It took a while for me to find honorable people that I could depend on. Because an artist simply cannot do it all.
David Guarino: When the special Motown 25, Yesterday, Today and Forever aired in the 1980s, I was outraged by the fact that you, Mary Wells and Junior Walker each had token segments of about 45 seconds each. How did you feel that night?
Martha Reeves: I felt great being there, because so often we were called "the others." Being the pioneers of The Motown Sound, we were the most overlooked.
They want to make it look as though Michael Jackson was the biggest artist when you had people like Stevie Wonder there as a child, who started it all. Many of the new regimes at Motown refer to us as "the has-beens," but we're the ones who started it all.
David Guarino: At one point when your stint at Motown was over, your life began spiraling out of control. What do you credit for your ability to bounce back from that dark place?
Martha Reeves: When I said no to drugs. It was one of the influences I was not able to avoid when I was in show business. I had a rebirth in 1977 when I realized that things had to change.
David Guarino: What is your take on hip hop and rap?
Martha Reeves: I think it's a cheap way of getting around playing good music.
Songs that have only two chord changes, sounds that have been technically manufactured, and there's no spirit or soul in the music. People are buying it, but they're also skipping over spirit and soul.
David Guarino: What should we be on the lookout for?
Martha Reeves: The Vandellas and I recently released a CD, Spellbound, Lost and Found. We just had a Gold album released.
The music is 44 years old, but it's still good, and if I do say so myself, it sounds great! I recently produced my own CD, Home to You, on my own label, ITCH.
David Guarino: You're seated on the Detroit City Council, working to clean up the gang and drug problems, to help make Detroit a safer place.
Martha Reeves: My staff and I are also currently working on a way to commemorate the Motown artists here in the city of Detroit. There should be plaques and statues, and music played at all times, letting people know that this is where the sound originated."
----------
King's wrap-up:
In fairness to Martha Reeves, yes, she was second fiddle to Diana Ross, and maybe Gladys Knight, while at Motown.
Still, Martha Reeves is one of the few Motown acts not to have a solo hit record once she left Motown. Given her talent, that's pretty amazing!